This message is from Sam Binkley, Senior Project Manager, Facilities & Campus Services:
The patio on the South Side of Reynolda Hall directly beside the entrance doors to the Pit cafeteria will be under hardscape renovations for the remainder of the summer until mid-August.
Demolition of the existing concrete patio will begin as early as Monday, June 13.
Portions of the stairs from Manchester Plaza, stairs from the upper terrace and portions of the patio will be temporarily closed at times.  Access will remain to the Pit with safe passage through the construction area.  There will be initial periods of demolition noise, followed by installation of the renovated patio sub-base materials, including stone and new concrete.  The renovated patio will feature new pavement including brick pavers, granite banding, bluestone and new ramp configurations to the entry doors to the Pit.
We apologize for any inconvenience in navigating around the construction areas.
This message is from Sam Binkley, Senior Project Manager with Facilities & Campus Services:
The second floor main corridor of Reynolda Hall is under abatement this week. Abatement work includes corridor ceilings, vinyl asbestos tile and duct insulation; lighting will be disconnected in the corridor; air conditioning will be shut down as the air handler and ductwork are removed; smoke detectors will be disconnected during the abatement. The main bathrooms off the entry corridor will also be closed.
Signage is posted to restrict entry into the abatement and construction areas.
There will be times of noise disruption, and workers will be moving in and out of the building to dispose of waste.
After abatement work is completed by June 13, the area will be closed off for construction until the end of July impacting the legal office suites 202 and 231, the Heritage Room, the Magnolia Room, the Little Mag room, the Autumn Room and the main corridor.
We apologize for the inconvenience. If you have any questions, please contact Sam Binkley at 336-758-4899
This is a guest post from the organizers of the Artisans' Fair: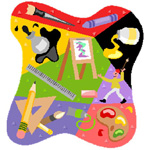 It's time for the 11th Annual WFU Artisans' Fair to be held on Friday, Dec. 4, from 11 a.m. – 4 p.m. in Benson Center, Room 401. More 30 vendors will show and sell their handcrafted products which include jewelry, woodworking, stitchery, pottery, baked goods, stained glass and more.
Looking for a special gift? Then check out these vendors!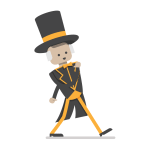 Load More