Main Content
The following message was emailed to students, faculty and staff on September 19, 2019
Last week, an unknown individual or individuals with malicious intent sought to spread a message of bigotry, division and fear among members of our campus community through emails sent to seven members of our faculty and staff and five offices on campus. Our faculty and staff have worked to protect everyone on our campus while striving to preserve the integrity of the investigation.
We hear the questions posed by some of our students: can you see us, can you hear us, do you understand our lived experiences? Yes, we see you. Yes, we hear you. And, no, we cannot fully understand what some of you are enduring.
The emails, steeped in the vitriol of white supremacy and nationalism, were sent to individual and office inboxes associated with the Department of Sociology, the Department of Women, Gender and Sexuality Studies, the Office of Diversity and Inclusion, the LGBTQ+ Center, and the Intercultural Center. These emails have hurt, scared, threatened, angered, and confused many on our campus in different ways. This cuts at the core of who we are at Wake Forest and impacts us all.
While none of the emails contained actionable threats or detailed a specific attack on our campus, they still managed to elicit the fear the sender intended. Wake Forest consulted with law enforcement and national threat assessment experts — including the FBI's leading experts on domestic terrorism, white nationalism, and hate crimes — before deciding to continue classes and normal University operations. The increased police presence on campus and enhanced security measures will continue while the investigation proceeds.
Our decision to continue classes does not diminish the real emotions and concern some in our community still feel. We pledge to stand by all our students, staff and faculty when they experience hate and discrimination of any kind. We will revise protocols where necessary and improve on the processes that we know are effective. We must remember who we are as a caring and supportive community and move forward in the spirit of those values.
There are many sources of support for those of you who are affected by these hateful emails. The University Counseling Center (336-758-5273), the Chaplain's Office (336-758-5210) and the Employee Assistance Program (336-716-5493) are invaluable resources, as are our friendships and circles of personal support. Please continue to look out for each other.
Sincerely,
Nathan Hatch, President
Rogan Kersh, Provost
Jane Aiken, Dean of the School of Law
Michele Gillespie, Dean of the College
Charles Iacovou, Dean of the School of Business
Penny Rue, Vice President for Campus Life
José Villalba, Vice President for Diversity and Inclusion
Jonathan Walton, Dean of the School of Divinity
President Nathan Hatch emailed this message to students, faculty and staff on April 28:
Dear Wake Forest Students, Faculty and Staff,
It is my pleasure to inform you that Wake Forest University has chosen Jonathan L. Walton to become the next Dean of the School of Divinity, effective July 1.
Walton is currently at Harvard, where he serves as the Plummer Professor of Christian Morals and Pusey Minister in the University's Memorial Church.  He is also Professor of Religion and Society at the Harvard Divinity School.
As both a distinguished preacher and scholar, Walton will bring exceptional leadership to Wake Forest's School of Divinity. He has become an important national voice on religious and social issues and his wisdom and vision will help prepare our divinity students for meaningful lives of ministry.
Walton is nationally known for the practice of ministry, the teaching of ministry and his religious scholarship. He studies the intersections of religion, politics and media culture. His first book, "Watch This! The Ethics and Aesthetics of Black Televangelism," examines the theological and political traditions of African American religious broadcasters. His latest book, "A Lens of Love: Reading the Bible in Its World for Our World," is an extension of his work from the pulpit and classroom and offers guidance for those seeking to be rooted in faith while pursuing professional lives that are just, ethical and challenge inequity. His work and insights have been featured in several national and international news outlets including The New York Times, CNN, and the BBC.
Walton was an assistant professor of religious studies at the University of California, Riverside, before joining Harvard Divinity School as an assistant professor of African American religions. He has taught courses on topics including evangelicals and politics, African American religions, megachurches, and religious public intellectuals. He preaches in churches across the country. In 2015, he delivered the baccalaureate sermon during Wake Forest's commencement weekend and was awarded an honorary doctor of divinity degree.
I am grateful to members of the search committee – chaired by Provost Rogan Kersh and guided by members of the Board of Trustees, faculty, staff, and divinity students and alumni – for bringing Walton to Wake Forest.
You can read the full press release here.
I look forward to welcoming him to campus.
Sincerely,
Nathan O. Hatch
President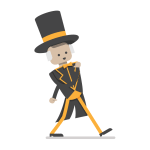 Load More