Main Content
Ajami, Riad A., & Jason Goddard. (Business). Global Business: Competitiveness and Sustainability. Routledge. October 2017.
 Atchison, R. Jarrod. (Communication). A War of Words: The Rhetorical Leadership of Jefferson Davis. University of Alabama Press. June 2017.
 Barnes, Bernadine. (Art). Michelangelo and the Viewer in His Time (Renaissance Lives series). Reaktion Books. June 2017.
 Brown, Tommy. (Staff, Communications & External Relations). The Seven Money Types: Discover How God Wired You to Handle Money. Zondervan. March 2017.
Cheng, T. J., & Wei-chin Lee, Eds. (Politics & International Affairs). National Security, Public Opinion and Regime Asymmetry: A Six-Country Study. World Scientific. June 2017.
 Coates, David, Ed. (Politics & International Affairs). Reflections on the Future of the Left (Building Progressive Alternatives series). Agenda Publishing. November 2017.
 Dalton, Mary M. (Communication). The Hollywood Curriculum: Teachers in the Movies, 3rd ed. Peter Lang. January 2017.
 Dalton, Mary M., & Laura R. Linder, Eds. (Communication). Screen Lessons: What We Have Learned from Teachers on Television and in the Movies. Peter Lang. January 2017.
Eun, Cheol, & Bruce Resnick. (Business). International Financial Management, 8th McGraw-Hill. February 2017.
 Fournier-Lanzoni, Rémi. (Italian). Rire de plomb: La comédie à l'italienne des années 70. Presses de l'Harmattan. October 2017.
Twenty-one University faculty members will serve as faculty fellows in first-year residence halls in 2017-18.
The faculty fellows program increases faculty-student engagement by promoting informal, regular interactions between students and faculty in the residence halls for first-year students. The program fosters exceptional faculty-student engagement and helps to educate the whole person through enriching the intellectual, cultural, and social lives of the first-year students.
Faculty Fellows work closely with first-year residents throughout the academic year, creating programs, hosting dinners and interacting with students in their assigned residence halls.
2017-18 faculty fellows:
Angelou
Barbara Lentz, senior fellow (School of Law)
John Friedenberg (Theatre and Dance)
Jed Macosko (Physics)
Babcock
Erica Still, senior fellow (English)
Michael Lamb (University Scholar)
Al Claiborne (Chemistry)
Bostwick
John Llewellyn, senior fellow (Communication)
Teresa Sanhueza (Spanish and Italian)
Sam Beck (School of Business)
Collins
Melissa Jenkins, senior fellow (English)
Eric Carlson (Physics)
Molly Knight (German and Russian)
Johnson
Ananda Mitra, senior fellow (Communication)
Swati Basu (Physics)
Brian Calhoun (Counseling)
Luter
Mark Scholl, senior fellow (Counseling)
Darlene May (Spanish and Italian)
Bernadine Barnes (Art)
South
Ron Von Burg, senior fellow (Communication)
Alessandra Von Burg (Communication)
Paul Jones (Chemistry)
​
The Office of the Provost and the Office of the Dean of the College are pleased to announce this year's STEP Grant recipients. Faculty of the College and ZSR were encouraged to explore technology-enhanced teaching, learning, research, scholarly and creative work, or the development of course materials and online courses for summer 2014 and the academic year 2014-15.
Proposals for development of online courses for non-resident students in summer school were reviewed by the Online Education Committee (OLEC), while proposals for other exploration of technology were evaluated by the Committee on Information Technology (CIT).
The awarded recipients and respective projects are as follows: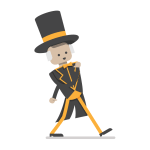 Load More