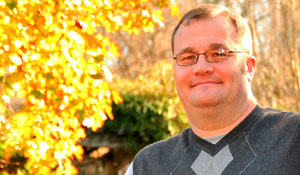 August Vernon has been named Wake Forest's inaugural, full-time emergency manager. He begins his new role today, Jan. 5.
Vernon was most recently the operations officer at the Forsyth County Office of Emergency Management. He brings more than 24 years of varied public safety service experience to the University, including 15 years of experience integrating emergency services, crisis management, operations and training at the local, regional, state and federal levels.
At Wake Forest, he will lead the crisis management team and oversee emergency planning, coordinating responses, and training of staff, faculty, students and community partners on emergency management response and programs.
"August brings a strong working knowledge of emergency and crisis management to the University," said University Chief of Police Regina Lawson. "This was an extensive search, and we feel fortunate that we were able to find the right candidate in our own backyard."
Vernon has longstanding ties with Wake Forest. In 2000, during the presidential debate between George Bush and Al Gore, Vernon worked closely with the FBI in providing for the safety of more than 2,000 attendees in Wait Chapel as well as supporting emergency plans for faculty, staff and students. He has also assisted the University's Crisis Management Team with planning, training and safety efforts with special events like the Maya Angelou Memorial.
"I am grateful for the opportunity to work with Wake Forest University and the campus community to continue to build the crisis management team," said Vernon.