Main Content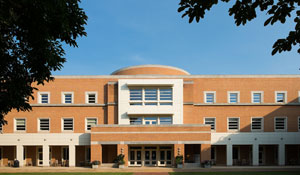 The Wake Forest Law Review will host its Spring 2014 Colloquium, "Law as Violence: An Interdisciplinary Conversation," on April 10-11.
The colloquium will kickoff at 6 p.m. on Thursday, April 10, with a poetry reading by M. NourbeSe Philip from "Zong!," in the Byrum Welcome Center Auditorium.
Roundtable discussions will begin at 8:30 a.m. on Friday, April 11, in Wait Chapel's Lower Wingate Auditorium.
The keynote speaker, Professor Jonathan Simon of the University of California at Berkeley School of Law, will give his presentation at 1 p.m.
Before and following the keynote, colloquium participants will convene as discussion groups, each organized around a particular topic. Short abstracts of presenters' topics will be available for review on the Wake Forest Law Review's website.
The colloquium with conclude at 7:30 p.m. in the Scales Fine Arts Center with a production of "Our Country's Good," a play written by Timberlake Wertenbaker about the founding of Australia. Directed by Wake Forest's Sharon Andrews, the play is based on Thomas Keneally's novel, "The Playmaker."
The poetry reading and the colloquium are free and open to the public. Tickets for the play are $12 adults, $10 senior citizens, $5 students. Call (336) 758-5295 for more information.
Visit the website for more information and specific locations of events.
Recent Posts
May 22, 2020

May 20, 2020

May 19, 2020