Main Content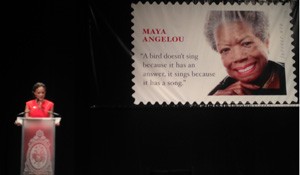 Wake Forest University faculty, staff and alumni were among those present for the dedication ceremony of the Dr. Maya Angelou Forever Stamp in Washington, D.C. on Tuesday, Apr. 7. They included Melissa Harris-Perry ('94), who served as the master of ceremonies; Barbee Myers Oakes ('80); Wade Stokes ('83); and Robby Gregg ('83).
Angelou was the Reynolds Professor of American Studies for more than 30 years until her death in 2014 at the age of 86.
Harris-Perry shared personal memories about her teacher, friend and mentor at the star-studded event, which also included remarks from First Lady Michelle Obama, media mogul Oprah Winfrey and Ambassador Andrew Young.
See a list of employment milestones reached by faculty in August 2012: Read more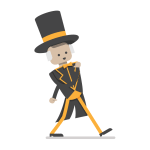 Load More