Main Content
Wake Forest is once again sponsoring a Habitat for Humanity house in Winston-Salem, and volunteers are needed to help build it. No prior construction experience is necessary.
The walls of the house were raised on Aug. 22 by Wake Forest SPARC students.  Individuals and groups can now volunteer on the Wake Forest-sponsored house or another one of Habitat's homes (depending on construction schedule) on a Tuesday, Wednesday, Thursday and Saturday from 8 a.m. – 3 p.m. Construction is projected to end mid-November.
Individuals can register to volunteer by following these instructions:
Follow this link to sign up for volunteer slots on Volunteer Hub:http://habitatforsyth.volunteerhub.com
Click "Register" at the bottom right. Create a User ID and Password and click "Next".
On the next screen, you will be prompted to provide a join code. There is no join code for individuals – just groups. Just click "Next".
Complete the user details form.  By completing that form, you agree to the wavier. Use Wake Forest e-mail address on the form.
To read the waiver, click on the link to "review the waiver and release of liability". Do not "x-out" – use your back arrow after reading waiver.
After checking your account information, click on "Next" to sign up for an event. The next page will begin a listing of events. Scroll to your desired date and click "Build with us!"
The link will direct you to a new page. Hit the "SIGN UP" button on the left side.
All who register will receive a confirmation email and a reminder email from Habitat once registration is complete.
Groups interested in volunteering can reserve dates. Working on a Habitat house is a great team-building exercise for any department or office. Any volunteer shifts that occur during work hours must be approved by a supervisor.
For group registrations or further details, please contact Sydney Feinglass, Fellow in the Office of the President, at feinsa13@nullwfu.edu or extension 4061.
Nine seniors will remain in the Wake Forest campus community after graduation in May as Wake Forest Fellows. They will work across the campus, including in the offices of the President, the Provost and the Dean of the College.
Since 2008, the Wake Forest Fellows program has provided exceptional Wake Forest college graduates with the opportunity to work in higher education administration for a year. Each fellow will serve as a full-time Wake Forest staff member, starting this summer. In addition to working with top administrators, the fellows will participate in leadership activities and interact with faculty, staff and students to learn about the inner workings of higher education.
The Wake Forest Fellows for 2017-18 are:
Campus Life: Allie Chambers, Raleigh, NC
Major: Psychology; Minors: Health and Human Services, Entrepreneurship & Social Enterprise
Information Systems: Elliott McKoy, Silver Spring, MD
Major: Economics; Minor: Psychology
Office of Personal & Career Development: John Idzik, Atlanta, GA
Major: Psychology; Minor: Health and Human Services
Office of the Dean of the College: Anita Patel, Winston-Salem, NC
Major: Health and Exercise Science; Minors: Chemistry and Psychology
Office of the President: Sydney Feinglass, Charlotte, NC
Major: Economics; Minors: French Studies and Philosophy
Office of the Provost: Mia Harris, Chicago, IL
Major: Biology; Minors: Neuroscience and Psychology
Pro Humanitate Institute: Cazandra Rebollar, Elon, NC
Major: Psychology; Minor: Latin American and Latino Studies
Reynolda House: Ashley Laughlin, Reno, NV
Majors: English and French; Minor: Creative Writing
Wake Forest Baptist Medical Center: Frank Dy, Fayetteville, NC
Major: Economics
Alumni of the Wake Forest Fellows program have pursued careers in many fields, including law, medicine, public policy and more.  Fellows have since received prestigious academic honors such as Rhodes and Fulbright scholarships.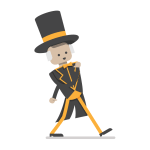 Load More