This message is shared on behalf of Transportation and Parking Services
Several Reynolda Campus parking lots will be closed for Homecoming and other events throughout the week.
Gulley Drive will also be closed from Oct. 28 through 31.
Please see the lot closures and parking recommendations below. Faculty and staff may view a detailed parking map here.
Parking lot and road closures:
This message was emailed to faculty and staff on behalf of Residence Life and Housing on August 11.
Wake Forest will welcome a new first-year class on Wednesday, Aug. 18, and Thursday, Aug. 19, when new student move-in begins at 9 a.m. For faculty and staff scheduled to be on campus, the University has recommendations for where to enter campus and park.
On Aug. 18 and 19, the University asks that faculty and staff enter campus through the Polo Road or Reynolda Road entrances. New students and their families will use the University Parkway entrance after checking in at Lawrence Joel Veterans Memorial Coliseum.
Increased traffic is expected and will begin around 8:30 a.m. as families arrive. Faculty and staff seeking to park on campus are encouraged to arrive early. This year, the University will welcome new students into the South Campus and Hearn Plaza residences. Many of the Hearn Plaza parking lots (Lots B, N and the inner portion of Lot A)  will not be available for faculty and staff parking. Additionally, the University asks that faculty and staff avoid parking on South Campus (Lots E, F, G and J) and in Lots Q and W1/W2 to allow parking for our new students and their families. (parking map) Read more
This message contains important information from Human Resources and Transportation and Parking Services. It was emailed to faculty and staff this morning.
Dear Faculty and Staff Colleagues,
From Human Resources
① A one-time mid-year COVID-19 Health Care Flexible Spending Account (FSA) enrollment period is taking place through July 24 where full-time benefits-eligible faculty and staff may increase or decrease their current election or may enroll.

Enrollment instructions are available on the Workday homepage.

For information on the Extended Claims Filing for 2019 Health Care Claims, visit the

HR website

.

A list of Frequently Asked Questions pertaining to COVID-19 FSA matters is available

here

.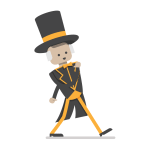 Load More