Main Content
See a list of employees joining and leaving the University in July 2017: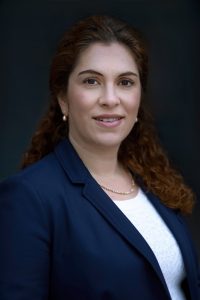 On Tuesday, Wake Forest University announced the appointment of Olga Pierrakos as founding chair of the Department of Engineering. One of Wake Downtown's new anchoring academic programs, undergraduate engineering classes will begin this fall. The following Q&A with her has been edited for length and clarity.
Q: What appealed to you about the opportunity to become Wake Forest's first chair of engineering?
A: It's a great opportunity to start a brand new engineering program anywhere, and starting a new engineering program does not happen every day. The fact that it's happening at Wake Forest, an institution with a renowned national reputation in the context of an authentic liberal arts education is a tremendous opportunity. It is an honor and privilege for those that get to be part of it, including me.
Q: What is your vision for the engineering department at Wake Forest?
A: My vision is to build a top-notch undergraduate engineering program that others look to as an exemplar model of innovative engineering education. I've learned a lot and grown a lot (from mistakes too) in being a founding faculty member of the James Madison University (JMU) engineering program. It was a once in a lifetime opportunity. To get a chance to build a new engineering program for a second time and at Wake Forest is truly an honor.
When I started as a founding faculty member and as an assistant professor at JMU, it was exciting and scary at the same time. To start a new engineering program at Wake Forest, I am not scared but thrilled. At JMU, I've touched almost every aspect of building a new program: curriculum, hiring, building facilities, accreditation, assessment, recruitment, mentoring, research, etc. At the National Science Foundation, where I am currently serving as a Program Director, I also see the innovations in undergraduate engineering education every day. It's transformational to recognize which institutions are doing things right, which innovations we may choose at Wake Forest and maybe even which ones we can make even better.
I really believe in liberal arts education. How do you produce engineers that don't just have the technical skills to deal with the complexities of the problems they're going to have to face in a global context? How do you teach students to solve problems and understand the needs of humanity, the ethical implications, the responsibility and the privilege that comes with making the kinds of decisions that they will have to make as engineers? They must truly understand the systems they will impact and how their decisions will change the world around them. Read more
This announcement was emailed to faculty and staff on Jan. 24 by Provost Rogan Kersh and Dean of the College Michele Gillespie:
Greetings faculty and staff colleagues,
We are delighted to inform you that, after an extensive national search, Wake Forest has appointed Dr. Olga Pierrakos as founding chair of the Department of Engineering. We will make a public announcement later this morning.
Dr. Pierrakos currently serves as Program Director of the Division of Undergraduate Education at the National Science Foundation (NSF), where she manages a $100 million portfolio to strengthen science, technology, engineering, and mathematics (STEM) education at two- and four-year colleges and universities by improving curricula, instruction, laboratories, infrastructure, assessment, diversity of students and faculty, and collaborations.
She is also Associate Professor of the Department of Engineering at James Madison University (JMU), where she helped establish the department in 2008. Dr. Pierrakos developed the engineering course sequence for students, taught a wide range of the courses offered, mentored students in a liberal arts environment and oversaw an exemplary ABET accreditation process — all vital experience for her pivotal role at Wake Forest.
Dr. Pierrakos's expertise in building a successful engineering department from the ground up, her deep appreciation for a blended engineering and liberal arts curriculum, and her passion for strengthening undergraduate STEM programs across higher education made her uniquely suited to fill this key leadership position at Wake Forest. We look forward to her guiding us through the process of developing an innovative, inclusive, and nationally recognized undergraduate engineering program as an extension of our commitment to liberal arts education at Wake Downtown.
We also wish to express our gratitude to members of an exceptional search committee, chaired by Keith Bonin, Professor and Chair of the Department of Physics. Other committee members include Rebecca Alexander, Professor of Chemistry and Director of Academic Programming for Wake Downtown; Michael Gross, Assistant Professor of Chemistry; Pete Santago, Professor and Chair of the Department of Computer Science; and Emmanuel Opara, Professor at the Wake Forest Institute for Regenerative Medicine and Graduate Program Director for the Virginia Tech-Wake Forest University School of Biomedical Engineering and Sciences.
This signature appointment comes at a time of great excitement and momentum for the blending of STEM and liberal arts education at Wake Forest. Additional information about Dr. Pierrakos will be available today at news.wfu.edu and inside.wfu.edu.
Sincerely,
Rogan Kersh, Provost
Michele Gillespie, Dean of the College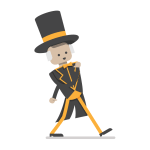 Load More