Main Content
This is a guest post from the Office of Sustainability:
Champions of Change Honored at Campus Sustainability Awards
The Wake Forest Campus Sustainability Awards presentation was held on Earth Day, April 22, in the Green Room of Reynolda Hall. A combination of students, faculty, and staff who have demonstrated or initiated successful sustainable practices on campus were recognized as Champions of Change.
Wake Forest University Provost Rogan Kersh and Executive Vice President Hof Milam recognized the following award recipients in four categories: Teaching, Research and Engagement; Resource Conservation; Service and Social Action; and Bright Ideas. Read more
Beth Montplaisir, Natascha Romeo and Lavi Wilson recently presented a workshop entitled "Sustainability through Collaboration" at the Southern College Health Association's annual meeting in Atlanta on March 14.
The presentation focused on the importance of institutionalizing opportunities for clinical and specialty student health service staff to interact and collaborate with a variety of university and community colleagues beyond the health umbrella. These interactions enhance collaboration among diverse groups and increase internal and external funding, which ultimately positions health centers as vital leaders on campus awareness and access to services.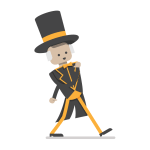 Load More