Main Content
By Madeline Stone, News and Communications Intern
Ten seniors will remain at Wake Forest following graduation as Wake Forest Fellows, working in the President's Office, Information Systems, University Advancement and in other offices around campus.
Since 2008, the Wake Forest Fellows program has provided exceptional graduates with a chance to work in higher education administration for a year. Each fellow will serve as a full-time University employee for a year. In addition to working with top administrators in a particular department, the fellows will participate in leadership activities and interact with faculty, staff and students to learn about the inner workings of higher education.
"I am excited about welcoming aboard this class of new Fellows," said Marybeth Wallace, special assistant to the President. "They are a tremendously talented group and they've been involved in every aspect of the life of Wake Forest and making it a better place. My hope for them is that they continue to learn all they can as Fellows and that they grow personally and professionally."
The Wake Forest Fellows for 2015-16 are:
See a list of employment milestones reached by staff in September 2013: Read more
The Arts Council of Winston-Salem and Forsyth County has named nine new members to its board of trustees, including Jennifer Collins, the assistant provost for academic initiatives at Wake Forest. The Arts Council also choose officers, and Marybeth Wallace, a special assistant to President Nathan Hatch at Wake Forest, will serve as secretary.
For more information about The Arts Council of Winston-Salem and Forsyth County, visit www.intothearts.org.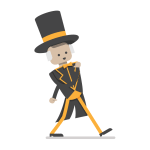 Load More