A letter from President Nathan Hatch to the community
Dear Wake Forest Faculty, Staff and Students,
Commencement season is a time of celebration and new beginnings for those about to graduate. It is also a time to say thank you and bid farewell to many of our friends, colleagues and mentors who have made Wake Forest University their home.
Please join me in congratulating and commemorating a marvelous class of Reynolda Campus faculty and staff retiring from Wake Forest this year. We are profoundly grateful for the countless contributions from this remarkable group of individuals, who together have more than 600 years of service to the University:
See a list of employment milestones reached by staff in September 2013: Read more
Though football season doesn't officially kick off until Sept. 1, some of the most loyal Demon Deacon fans got off the sidelines last weekend to support the team and a good cause.
On Saturday, Aug. 4, more than 175 women – including several female faculty and staff – stormed BB&T Field as part of the 15th annual Wake Forest Women's Football Clinic presented by Bo-Ty Florists.
During the clinic, the Wake Forest coaching staff instructed the women in all aspects of the game.
After a pep talk by coach Jim Grobe and a fashion show featuring the latest Deacon Shop apparel, participants took to the field to learn how to tackle, run the offensive line, practice passing and receiving and even scrimmage.
The coaches also gave women an inside look into play-calling strategy, play formations, referee signals and how the team prepares for the intense environment of college football on a weekly basis.
"I have a whole new respect for the players and the game. It's one thing to watch it and be an armchair quarterback," said Angela Glover, director of development. "It's another thing to get in a stance and hold it for more than five seconds!"
Associate dean of admissions Linda McKinnish Bridges, who attended with colleague Mary Lou McCormick, said she is used to giving personal attention when it comes to prospective students, but receiving it at the football clinic was definitely a highlight.
"The thrill of being on the field and passing a football at the 20-yard line isn't something you get to experience every day. But I have to say, being coached by Sam Swank was the best part of the morning," she said.
Proceeds from the event benefitted the Coach's Kids Program, which provides underprivileged and at-risk children in the Piedmont Triad area with tickets to local sporting events.
For more information, check out the news coverage of the event: News 14, WXII, WFMY and Fox 8.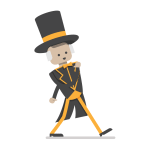 Load More