Main Content
President Hatch emailed this message to students, faculty and staff on Aug. 30:
Dear Wake Forest  Students, Faculty and Staff,
Three years ago, we launched the Leadership Project to engage members of the Wake Forest community with inspiring stories from leaders who represent a variety of professional paths, span age groups and embrace diverse worldviews. By inviting speakers with various perspectives and engaging them in conversation, we seek to explore the wide range of leadership qualities and styles that others have found successful.
It is my pleasure to announce that Chris Paul ('07), a Demon Deacon standout and one of the most talented and respected players in the NBA, will kick off Wake Forest's 2017 fall Leadership Project.
An admired leader among his teammates and competitors, Chris was elected and has served as president of the National Basketball Players Association since August 2013. His leadership in his community through the Chris Paul Family Foundation and the evidence of his spirit of Pro Humanitate have earned him the NBA Community Assist Award five times, the 2016 ESPY's "Humanitarian of the Year" award, and the 2016 Mannie Jackson Human Spirit Award from the Naismith Memorial Basketball Hall of Fame. Chris and his foundation also created two scholarships at Wake Forest – one for academics and one for athletics – in honor of his late grandfather, Nathaniel Jones.
Chris will join us in Wait Chapel on Wednesday, September 13 at 5 p.m. for a conversation about leadership. To make sure our students are able to hear from him, this event will be closed to the public, and tickets will be required for entry.
Students interested in attending should register for tickets by visiting lead.wfu.edu. Registration will open on Tuesday, September 5 at 7 a.m.
Faculty and staff interested in attending should register for tickets by visiting lead.wfu.edu. Registration will open on Wednesday, September 6 at 7 a.m.
If you cannot join us in person, this event will also be live streamed at go.wfu.edu/wfuleads.
You can follow Wake Forest's Leadership Project on social media at #WFULeads. There will be a time for Q&A at the end of the conversation in Wait Chapel. Questions can be submitted in advance at #WFULeads on Twitter.
We look forward to an engaging conversation from a Winston-Salem native, a son of Wake Forest and a leader in community engagement and the world of professional athletics.
I hope you can join us.
Sincerely,
Nathan O. Hatch
President
This is a guest post from the University's Leadership Project:
Too many students in K-12 classrooms don't have the resources they need. Students can't dream big when classrooms lack books, microscopes and tablets — or even paper, pencils and paste.
Now you can make a difference through Wake Forest's #BestSchoolDay.
On March 29 faculty, staff and students can support a K-12 classroom by picking up a free $25 DonorsChoose.org gift card in one of several locations around campus and redeeming it toward a project of their choice. Participants are only able to redeem one gift card. Our goal is to have all 1,000 gift cards picked up on March 29 and redeemed on the same day. Gift cards will be available for pick up at most locations from 11 a.m. to 7 p.m.:
Outside the main entrance of the Fresh Food Company (The Pit),
At the Spirit Walk in between Tribble Hall and Benson Center,
At Wake Forest University Law Commons,
In the faculty lounge in the School of Divinity (11:30 a.m. – 1:30 p.m. only),
In the Founders Day Living Room at the School of Business
At the Luter Hall Block Party for First-year Students (5 p.m. – 7 p.m. only)
You can choose from among hundreds of projects nationwide, although you are encouraged to support a local teacher in Winston-Salem/Forsyth County Schools. Donate to one project or split your $25 among several projects.
#BestSchoolDay at Wake Forest is being held in conjunction with the University's Leadership Project, which is hosting Charles Best, CEO of DonorsChoose.org on Tuesday, April 5, at 6 p.m. in Broyhill Auditorium in Farrell Hall.
DonorsChoose.org provides a simple way to address educational inequity. In Forsyth County so far this academic year, 174 projects, including hands-on science labs, vocabulary enrichment tools and playground improvements for children with special needs, have been funded — supporting more than 13,500 students. In the local school system, nearly 450 teachers have raised funds for more than 1,000 projects since 2003.
Please help make Wake Forest's #BestSchoolDay a community success by picking up and redeeming a $25 gift card on March 29.
For questions or more information on gift card distribution, contact Matt Williams at williamj@nullwfu.edu.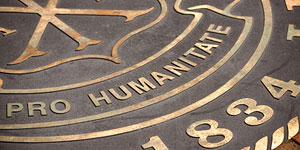 Wake Forest's Pro Humanitate Institute and the Office of Personal and Career Development are co-sponsoring a clothing drive for Dress for Success in honor of Nancy Lublin's visit to campus for the Leadership Project. At age 23, Lublin founded Dress for Success using a $5,000 inheritance.
Dress for Success is a nonprofit that provides interview suits and career development training to women in Winston-Salem and in more than 125 cities in 15 countries. The organization promotes the economic independence of disadvantaged women by providing professional attire, a network of support and the career development tools to help women thrive in work and in life. In 2014, the Winston-Salem affiliate assisted 149 women.
In addition to professional women's clothing of all sizes (size 16 and above are a special need), the Pro Humanitate Institute is collecting: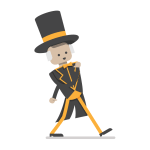 Load More