Main Content
Congratulations to Wake Forest faculty who have received promotions, effective July 1.
The Provost's Office awarded the following grants for fall 2015:
Provost's Fund for a Vibrant Campus
Tom Phillips, Words Awake2! A Literary Festival and Celebration of Wake Forest Writers and Writing, $5,000
Kevin Bowen, Wind Ensemble Commission and Guest Artist Residency for WFU Emerging Wind Band Composer Series, $ 4,000.
Melissa Harris-Perry and Marianne Magjuka, Ari Berman Address to Campus Student Leaders on Voting -Rights Issues, $3,868
Jeff Holdridge and Ryan Shirey, Campus Visit and Public Reading by Ciaran Carson, $2,992
Elizabeth Clendinning and Brandon Robinson, Perspectives on Integration: Music at Little Rock Central High and Beyond, $2,000
Provost's Fund for Academic Excellence
Christina Soriano, Dani Kim-Shapiro, Stephen Krichevsky, Kate Mewhinney, Aging Re-imagined: Art Science and Policy, $10,000
Mary Dalton, Teachers, Teaching, and the Movies Conference, $10,000
Sandeep Mazunder, Liberal Arts Macroeconomic Workshop, $5,574.34
Jessie Laurita-Spanglet, Cross-Disciplinary Collaborative Project with Performance Outcomes, $4,750
Provost's Fund for Academic Innovation
Sunggu Yang and Veronice Miles, Festival Week of Prophetic Ministry, $5,000
Hu Womack, Writers Camp @ZSR, $1,496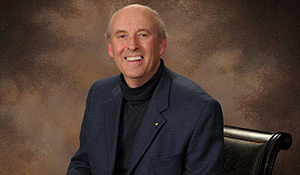 Dan Locklair's A Pilgrim's Lot will be performed by the Piedmont Wind Symphony (Robert Simon, Artistic Director) as part of A Celebration of Winston-Salem on Tuesday, May 8, at 7:30 p.m. at Brendle Recital Hall. Locklair is composer-in-residence and professor of music at Wake Forest.
"A Pilgrim's Lot (A Concert Piece for Band) was composed for my Wake Forest University colleague, Kevin Bowen, and the Wake Forest University Band Program," Locklair said of the piece that was written in 2000. "In one movement, the composition is based on a melody entitled, A Pilgrim's Lot, from the early American shape-note hymnal, The Sacred Harp, 1860."
Conducted by Jeff Whitsett, the concert will also feature Bowen as a guest conductor Bowen and a performance by the Winston-Salem Youth Chorus, directed by Barbara Beattie.
For tickets and information about the May 8 concert, call 336-722-9328 or visit http://www.piedmontwindsymphony.com/.
For more information about Locklair, including a bio, list of works, discography and much more, please visit http://www.locklair.com.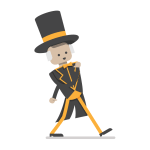 Load More