Main Content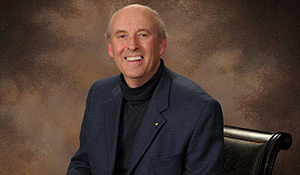 Dan Locklair's A Pilgrim's Lot will be performed by the Piedmont Wind Symphony (Robert Simon, Artistic Director) as part of A Celebration of Winston-Salem on Tuesday, May 8, at 7:30 p.m. at Brendle Recital Hall. Locklair is composer-in-residence and professor of music at Wake Forest.
"A Pilgrim's Lot (A Concert Piece for Band) was composed for my Wake Forest University colleague, Kevin Bowen, and the Wake Forest University Band Program," Locklair said of the piece that was written in 2000. "In one movement, the composition is based on a melody entitled, A Pilgrim's Lot, from the early American shape-note hymnal, The Sacred Harp, 1860."
Conducted by Jeff Whitsett, the concert will also feature Bowen as a guest conductor Bowen and a performance by the Winston-Salem Youth Chorus, directed by Barbara Beattie.
For tickets and information about the May 8 concert, call 336-722-9328 or visit http://www.piedmontwindsymphony.com/.
For more information about Locklair, including a bio, list of works, discography and much more, please visit http://www.locklair.com.
Recent Posts
June 5, 2020

June 4, 2020

June 3, 2020