This is a guest post from Wake Forest University Police.
Major Ken Overholt
Wake Forest University Police would like to recognize and thank Major Ken Overholt for his 26 years of dedicated and committed service to the campus community and University Police.
In addition to supporting normal University Police operations, Overholt has made significant and lasting contributions to our community. He led, researched and implemented our gate access and emergency notification systems, body-worn cameras and the Wake Downtown security plan.
His grant writing secured more than $500,000 for dispatch and records management systems, and additional community policing officers.
Overholt also secured the first Campus Violence Against Women Prevention Grant ever awarded in North Carolina. He is one of the few national professionals certified as a Clery Compliance Officer.
We are fortunate to have had Major Overholt on staff for more than two decades and grateful for his dedication to our Wake Forest community.
Officer Mike Bottoms
Wake Forest University also thanks Officer Mike Bottoms for his 45 years of dedicated and committed service to the campus community and University Police.
Bottoms has served and protected the University since 1976. He staffed two Presidential Debates along with countless other special events in Wake Forest history.
During his near half-century at Wake Forest, Officer Bottoms' commitment to his work often meant that his supervisors had to "make" him take days off. We appreciate his unwavering dedication and courage during his years of service to the Reynolda campus.
This message was emailed to staff and faculty on April 26 by Wake Forest Communications and External Relations on behalf of Provost Rogan Kersh and Executive Vice President Hof Milam:
Dear Colleagues,
In keeping with a broader Wake Forest security initiative, the Physical Security Technology and Deacon OneCard (PST/DOC) office, a division of Residence Life and Housing, has been charged with oversight responsibility for the selection, purchase, installation, maintenance and operation of card readers, cameras, and alarm devices.
Offices with upcoming physical security technology projects or needs should contact James Byrd in the PST/DOC office.  James will also be contacting appropriate offices directly to discuss steps that would better integrate those offices' existing physical security technology with more extensive technology systems on campus.
PST/DOC will be advised by a team that includes Steve Adams – Athletics, Mike Draughn – Facilities, Rob Smith and Rick Tomlinson – Information Services, August Vernon – University Police, Donna McGalliard – Residence Life and Housing, Wendy Logan – Campus Life, Dina Marty – Legal, Ken Overholt – Properties, and Kami Chavis – Academics.  James Byrd will serve as team leader.
We are confident that this central oversight approach will improve the functionality and compatibility of the Reynolda campus physical security technology and best safeguard the people, assets, and information at Wake Forest.  Your cooperation and assistance are greatly appreciated.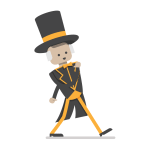 Load More