Main Content
This is a guest post from the Office of Sustainability:
Champions of Change Honored at Campus Sustainability Awards
The Wake Forest Campus Sustainability Awards presentation was held on Earth Day, April 22, in the Green Room of Reynolda Hall. A combination of students, faculty, and staff who have demonstrated or initiated successful sustainable practices on campus were recognized as Champions of Change.
Wake Forest University Provost Rogan Kersh and Executive Vice President Hof Milam recognized the following award recipients in four categories: Teaching, Research and Engagement; Resource Conservation; Service and Social Action; and Bright Ideas. Read more
Please join Provost Rogan Kersh and senior vice president for Finance and Administration Hof Milam for Campus Connections, an opportunity for non-faculty staff to learn about, discuss and provide input about issues at Wake Forest. The event will be Thursday, Sept. 20, from 8:45-10 a.m. in Benson 401.
This month's Campus Connections will feature:
Kersh, who will discuss topics in well-being.
John Dinan and Lynn Sutton, United Way Campaign co-chairs, and Dustie Lanier, United Way of Forsyth County, who will discuss Wake Forest's involvement in the United Way annual campaign.
Jessica Wallace, catering manager for Aramark, who will discuss the healthy options available in the Fresh Food Court and the employee dining plan.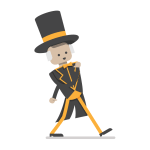 Load More