See a list of faculty and staff milestones in January 2016: Read more
Many Wake Forest faculty and staff are enjoying their improved health and fitness after seven weeks of competition in the campus' annual Biggest Winner event.
Six-member teams competed for seven weeks, gaining points for working out regularly, completing weekly team challenges and losing body mass.
Winners were:
Lifestyle Points and Overall: Will Sweat for Beer! (James Torrible, Rachel Cook, Brent Piper, Brigham Wall, Tommy Minta, Emily Johnson)
Challenge Points: What IS (Steve Allen, Greg Waters, Anthony Hughes, Jeremy Kindy, Jon Adams, Mike Monu)
Body Mass Lost: Yipee Ki Yay, Mother So Dear (Stephanie Skordas, Mark Anderson, Brett Eaton, Kris Hendershott, Jill Carson, Cheryl Walker)
Top Male (based on points): James Torrible
Top Female (based on points): Robin Godwin and Sandy Saulpaugh (tie)
The event was organized by Campus Recreation and led by Jessica Finnerty, assistant director.
20 Years
Carolyn M. Hall, Administrative Assistant, Telecommunications Read more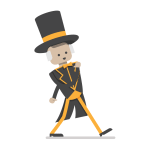 Load More