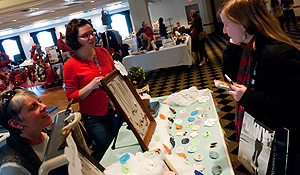 More than 30 faculty, staff, students, retirees and others will be showing their creative side and offering handmade items for sale at the eighth annual Artisans' Fair on Tuesday, Dec. 4. The fair will be held from 11 a.m.-4 p.m. in the Benson University Center, room 401.
Vendors must be Wake Forest faculty, staff, students or relatives, but the fair is open to the community. There is no charge to attend. Cash and checks will be accepted, and door prizes will be given.
The fair is now a Wake Forest tradition, with new vendors sprinkled among some who have shown every year.
To learn more about some of this year's vendors, view some profiles and then see the full list below:
Below is a full list of vendors and their products for the 2012 Artisans' Fair: Read more
The eighth annual Artisans' Fair will be held Tuesday, Dec. 4. The event will run from 11 a.m.-4 p.m. in Benson 401. Leading up to the event, Inside WFU is profiling some of the artists. Read more
See a list of employees joining and leaving the University in December 2011: Read more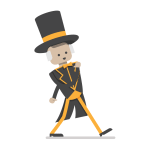 Load More