Main Content
Student leaders and faculty were honored Feb. 16 during Founders' Day Convocation in Wait Chapel.
The University's highest honor, the Medallion of Merit, was awarded to James Barefield and Herman Eure.  Other faculty received awards, too.
Students Richard Caban-Cubero, Ashley Laughlin and Cameron Silverglate—who won the 2017 Senior Orations Competition–made presentations during the event.
Additional information here.
This message was emailed to the University community, recently, by Provost Rogan Kersh:
Dear Wake Forest Community,
Each year, the Wake Forest family gathers for the Founders' Day Convocation to observe the University's founding in February of 1834. Wake Forest will hold Founders' Day Convocation on Thursday, February 16, at 4:00 p.m. in Wait Chapel.
We will award the Medallion of Merit, the highest honor bestowed by the University, to James Barefield, Professor Emeritus of History, and Herman E. Eure, Ph.D., Professor Emeritus of Biology. Faculty awards will be presented in the areas of advising, teaching and service. As is Wake Forest tradition, we will also have the opportunity to hear outstanding seniors read this year's winning Senior Orations and the Class of 2017 will be honored with a reflective video featuring student testimonials.
The Office of the Provost will be hosting a reception immediately following the convocation in the Green Room.
Best regards,
Rogan Kersh
Provost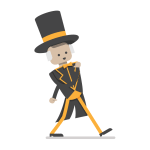 Load More