The following is a guest post from Wake Forest Information Systems (IS) Communications.
Isabella Ryan, 2020-21 Wake Forest Fellow for IS, wrote and submitted a bill to limit the use of solitary confinement for children in juvenile detention centers in Tennessee. Ryan's bill has passed the State Senate and House, and it is headed to the Governor to be signed into law.
---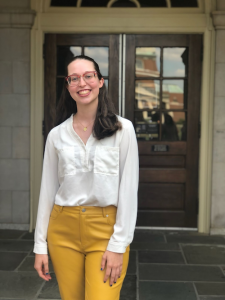 Twenty-three and a half hours a day, alone, in an 8' by 8' room. The impact of solitary confinement on children is immense. Many emerge with significantly impacted mental health and report signs of PTSD. Further, 50% of juvenile suicides in detention facilities occur while a child is in solitary. This is the reality of solitary confinement for minors in Tennessee.
However, thanks in large part to the persistent efforts of Nashville native Isabella Ryan ('20), it will soon no longer be the case. In 2015, as a junior at Hume-Fogg High School, Isabella, co-wrote a bill with her classmate to limit the use of solitary confinement for children in Tennessee. In 2016, Isabella contacted State Senator Jeff Yarbro with a copy of the bill. Senator Yarbro quickly introduced the bill and has continued to do so ever since. Finally, after five years of Isabella's advocacy, the bill passed the State Senate unanimously and nearly unanimously in the State House, with only one dissenting vote. This means limits on how long and why children can be in such restrictive environments will soon be in place. The bill is now headed to the Governor to be signed into law. 
Nine 2020 grads have returned to their alma mater as Wake Forest Fellows. They will work throughout the campus community, including in the offices of the President, the Provost and the Dean of the College.
Since 2008, the Wake Forest Fellows program has provided exceptional Wake Forest college graduates with the opportunity to work in higher education administration for a year. Each fellow is serving as a full-time Wake Forest staff member, starting July 1. In addition to working with top administrators, the fellows will participate in leadership activities and interact with faculty, staff and students to learn about the inner workings of higher education.
The Wake Forest Fellows for 2020-21 are:
Read more
On Feb. 6, the Division of Campus Life announced a new development in its revision process for the Code of Conduct for students.  Matt Clifford, associate dean of students, emailed this announcement to undergraduate students:
As a reminder, this year, the Wake Forest community has an important opportunity to contribute to and shape the Code of Conduct. In the fall, our office engaged the community in a period of public review and comment on suggested revisions to the Code. During the period, we received 42 comments, held six public listening sessions, and attended numerous other meetings with students, faculty, and staff.
This spring, a newly reconstituted review committee will consider comments that have been submitted and make recommendations for a final document. During the comment process, I heard the desire to have more faculty and student voices on the group. Our new group is composed of five students, five faculty, and four staff. I am pleased to share that the following individuals have agreed to serve on the Code of Conduct Review Committee:
Virginia Hamilton, student
Lizzy Woods, student
Isabella Ryan, student
Phillip Yurchenko, student
Maria Cortez-Perez, student
John Dinan, faculty
Erica Still, faculty
Rian Bowie, faculty
Michael Pisapia, faculty
Pat Lord, faculty
José Villalba, staff
Tanya Jachimiak, staff
Matt Clifford, staff, chair, ex-officio
Adam Goldstein, staff, ex-officio
The committee's work will focus on the primary areas where feedback was offered. Our goal will be to understand the principles that have been shared in comments and find a balance that supports our community's values and ideals.
As always, our website is the primary source of information about the revision. If you have any questions about this process, please contact me at cliffomw@nullwfu.edu.
Matt Clifford,
Associate Dean of Students, Student Conduct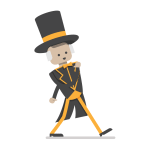 Load More