Main Content
See a list of employees joining and leaving the University in October 2015:
In November, members of Wake Forest University traveled to Suzhou, China, to celebrate a partnership between the Wake Forest Advantage program and Suzhou High School of Jiangsu Province.
Suzhou High School collaborated with the University for the first implementation of Wake Forest Advantage — an on-the-ground curriculum program created to help prepare international students, both academically and culturally, for transition to college in America. Wake Forest Advantage also helps connect Chinese students early in the application process with trusted admissions counselors in the U.S.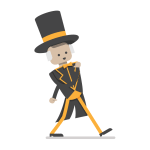 Load More