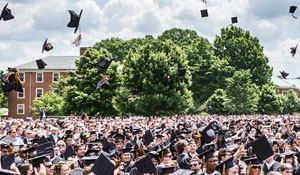 A message from Executive Vice President Hof Milam
Commencement is the highlight of our academic year. It is a wonderful time for the campus community to come together and celebrate with graduating students and their families. This year's commencement ceremony will be held Monday, May 18, on Hearn Plaza, beginning at 9 a.m.
It is always important for us to be gracious hosts to our visitors and make sure their access to campus is as easy as possible. To make this the best commencement experience possible for our graduates and guests, please observe the following guidelines:
A message from President Nathan Hatch
As we prepare to celebrate Commencement and the achievements of the Class of 2015, we also pause to recognize and honor the outstanding careers of our retiring faculty and staff members.
Please join me in thanking this distinguished group of leaders, colleagues, mentors and friends and congratulating them on more than 500 years of combined service to Wake Forest University: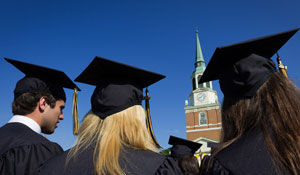 A message from the Commencement Speaker Advisory Committee
As members of the Commencement Speaker Advisory Committee, we look forward to engaging our graduating students and other members of the University community in the selection process of our 2015 Commencement speaker. As we begin this exciting task, we look to you to provide us with speaker nominations for Commencement 2015.
Please submit your suggestions to CSAC@nullwfu.edu by 5 p.m. on Wednesday, Nov. 19.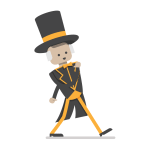 Load More