Main Content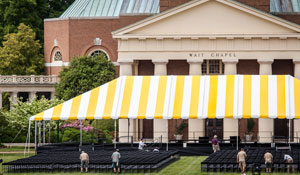 The following message was distributed on behalf of Senior Vice President Hof Milam:
Dear Reynolda Campus Staff:
Commencement is the highlight of our academic year. It is a wonderful time for the campus community to come together and celebrate with graduating students and their families. This year's commencement ceremony will be held Monday, May 19, on Hearn Plaza, beginning at 9 a.m.
It is always important for us to be gracious hosts to our visitors and make sure their access to campus is as easy as possible. To make this the best commencement experience possible for our graduates and guests, please observe the following guidelines:
Jill Abramson, former Executive Editor of the New York Times, has confirmed that she will deliver the Commencement address at Wake Forest University on Monday, May 19.
A Commencement Speaker Advisory Committee comprised of students, faculty, staff and administrators provided input on the speaker selection process. On Thursday, Wake Forest President Nathan Hatch re-affirmed the University's invitation to her.
"I cannot think of a better message for the Class of 2014 than that of resilience," said President Nathan Hatch. "Jill Abramson's accomplishments speak for themselves, and I am confident she will have an inspiring and timely message for our graduates."
The University will be live-streaming Commencement 2014 here.
A letter from President Nathan Hatch to the community
Dear Wake Forest Faculty, Staff and Students,
Commencement season is a time of celebration and new beginnings for those about to graduate. It is also a time to say thank you and bid farewell to many of our friends, colleagues and mentors who have made Wake Forest University their home.
Please join me in congratulating and commemorating a marvelous class of Reynolda Campus faculty and staff retiring from Wake Forest this year. We are profoundly grateful for the countless contributions from this remarkable group of individuals, who together have more than 600 years of service to the University: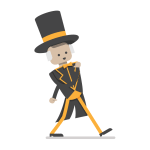 Load More