Main Content
A guest post by Alex Abrams, Communications Coordinator, Office of the Dean of the College
Ed Wilson sat in a plush chair with a book of poetry in his hands.
Rather than enjoying a quiet evening, Wilson entertained the small crowd that gathered on Oct. 23 inside the renovated house at 2430-A Reynolda Road with poems by former Poet Laureate Billy Collins.
Looking up every so often from his book, he recited Collins' poem "Schoolsville" about a retired college professor adjusting to life away from the classroom. The crowd laughed as Wilson read aloud.
After all, many of the people in attendance for the grand opening of the College House were retired Wake Forest faculty members – including Wilson, the longtime English professor and provost affectionately known as "Mr. Wake Forest."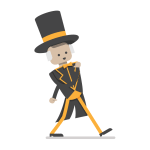 Load More