Main Content
This is a guest post from the organizers of the Artisans' Fair: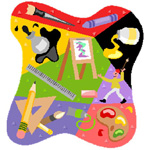 It's time for the 11th Annual WFU Artisans' Fair to be held on Friday, Dec. 4, from 11 a.m. – 4 p.m. in Benson Center, Room 401. More 30 vendors will show and sell their handcrafted products which include jewelry, woodworking, stitchery, pottery, baked goods, stained glass and more.
Looking for a special gift? Then check out these vendors!
A letter from President Nathan Hatch to the community
Dear Wake Forest Faculty, Staff and Students,
Commencement season is a time of celebration and new beginnings for those about to graduate. It is also a time to say thank you and bid farewell to many of our friends, colleagues and mentors who have made Wake Forest University their home.
Please join me in congratulating and commemorating a marvelous class of Reynolda Campus faculty and staff retiring from Wake Forest this year. We are profoundly grateful for the countless contributions from this remarkable group of individuals, who together have more than 600 years of service to the University: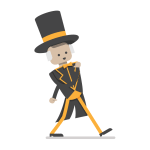 Load More