Main Content
Betsy Chapman, executive director of family communications, has received the Outstanding Contribution to Research and/or Literature award from AHEPPP: Family Engagement in Higher Education. AHEPPP is the premier national association for higher education professionals who work with the parents and family members of college students.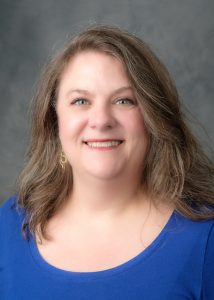 This award recognizes a professional in the field of parent and family programs who has enhanced the body of knowledge about, and practices of, engaging parents and families in an institution of higher learning, and whose achievements have advanced the profession.
Chapman's research focused on the ways parents and families engaged with their student's university following school-sponsored communications and events. Her research found that families who read a college's daily blog the most intervened with administrators the least when their students faced challenges. While more research is needed in this area, it points to the possibility that parent and family engagement professionals can provide a valuable service in creating communication channels (such as a daily blog) that help families better understand why it is critical not to 'take over' when their students have problems. The research also showed that families who consumed the most school-sponsored media were most likely to be satisfied with the institution and were more likely to support the school philanthropically. Dr. Penny Rue, vice president for Campus Life, served on Chapman's dissertation committee.
This is a guest post from Human Resources:
Members of the campus community honored service milestones of more than 250 Wake Forest staff members who were celebrating approximately 2,800 combined years of service. These individuals were recognized at the 16th annual Staff Rewards & Recognition on Tuesday, October 11 at Bridger Field House. Later in the day, a campus-wide reception was open to all faculty and staff in the Green Room of Reynolda Hall.
Staff members celebrating 30 or more years of service included:
30 years: Cathy Chinlund (Advancement), Sherman Hart (Reynolda House), Gale Newport (Benson University Center), Beth Tedford (Z. Smith Reynolds Library)
35 years: Janet Cromer (School of Law), Cindy Davis (Biology), Mike Ford (Campus Life), Dallas Nifong (Facilities & Campus Services)
40 years: Michael Bottoms (University Police), Carrnell Covington (Facilities & Campus Services), Ann Knox (Parking & Transportation)
Betsy Chapman, Director of Parent Giving, and Patty Kennedy, Administrative Assistant in the Department of Health and Exercise Science, were also recognized as Employees of the Year. They were nominated by faculty and staff for their contributions in the areas of innovation, integrity, accountability, inclusion, and Pro Humanitate.
Chapman was honored for mentoring students and helping parents feel part of the Wake Forest experience. The Daily Deac blog she authors was cited throughout her award nomination as a highly effective way to connect parents with the campus community. As the nomination reads, "Betsy is a valuable asset to Wake Forest, and her professionalism and genuine love for the university and its students should be commended!"
Kennedy was recognized for embracing new ideas and serving as a positive role model for new staff members. The award nomination states, "Patty is always thinking of creative ways to deal with problems, with the goal of making positive changes for everyone. She is well aware of the need to serve both the department and the community." Kennedy has demonstrated this community service through her work with the United Way and Arts Council.
Faculty and staff helped the Wake Forest community "Hit the Bricks" hard this year, joining with students to run 25,571 laps around Hearn Plaza and to raise $26,782 for cancer research and the Brian Piccolo Cancer Fund.
Overall, more than 900 students, faculty and staff participated. Click to view a faculty/staff photo gallery »
The top five teams in the faculty/staff division were:
The Crusaders: Caitlin Burchette, Kathryn Yamamoto, Brett Eaton, Jonathan Cox, Kevin Cox, James Buckley, T.J. Peele, Phil May, Mark Henley
The Committee (Undergraduate Admissions): Dawn Calhoun, Paul Gauthier, Andrew Britt, Mark Hoover, Anthony Tang, Frank Brown, Phyllis Clodfelter, Kim Snipes, Bonnie Kiger
Provost Elite Team: Susan Edwards, Pam Moser, Deborah Snyder, Lori Messer, Andrea Ellis, Diane Samuel, Melissa Clodfelter, John Champlin, Tomma Guastaferro, Angela Mazaris
Parent Programs: Betsy Chapman, Austin Shrum, Rachael Walker, Rachel Cook, Mark Anderson, Paul Wingate, Joanne Ritter, Elizabeth Volker
Residence Life and Housing: Stephanie Ganser, Nicole Rodriguez-Pastor, Matt Clifford, Lisa Harris, Matt Imboden, Donna McGalliard, Frank Shelton, Michelle Waites Read more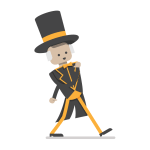 Load More