Betsy Chapman, executive director of family communications, has received the Outstanding Contribution to Research and/or Literature award from AHEPPP: Family Engagement in Higher Education. AHEPPP is the premier national association for higher education professionals who work with the parents and family members of college students.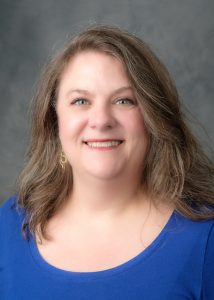 This award recognizes a professional in the field of parent and family programs who has enhanced the body of knowledge about, and practices of, engaging parents and families in an institution of higher learning, and whose achievements have advanced the profession.
Chapman's research focused on the ways parents and families engaged with their student's university following school-sponsored communications and events. Her research found that families who read a college's daily blog the most intervened with administrators the least when their students faced challenges. While more research is needed in this area, it points to the possibility that parent and family engagement professionals can provide a valuable service in creating communication channels (such as a daily blog) that help families better understand why it is critical not to 'take over' when their students have problems. The research also showed that families who consumed the most school-sponsored media were most likely to be satisfied with the institution and were more likely to support the school philanthropically. Dr. Penny Rue, vice president for Campus Life, served on Chapman's dissertation committee.
Recent Posts
December 7, 2021

December 3, 2021

December 3, 2021