Wake Forest University Human Resources emailed the updates below to faculty and staff on July 28.
Vaccine Success
With more than 95% of colleagues completing the vaccine survey, we are approaching full vaccination status in several areas of campus.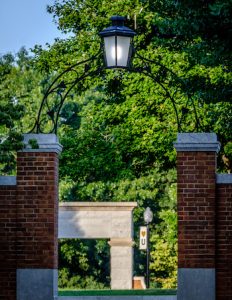 This will allow colleagues the freedom to work and connect without face coverings, if they choose. As importantly, this will protect the campus from highly contagious variants.
Vaccine Survey Closes August 2
The employee vaccine survey will close on Monday, August 2. Following that date, any updates to your COVID-19 vaccination status or records will need to be made directly in Workday. If you need to update your COVID-19 vaccination status, email askHR@nullwfu.edu for instructions.
Note: Supervisors or others on the team should not ask for or receive employee vaccination records. 
Asymptomatic Testing Updates
The University continues planning for asymptomatic testing of those who are not approved to be unmasked in the workplace. Testing will be facilitated by WFBH staff in Benson Center. Faculty and staff testing will take place two days per week; student testing will occur on the alternate days. Start dates for testing and scheduling will be communicated in the coming weeks
I choose to mask, please don't ask
There are many reasons why an individual may choose to wear a face covering on campus. For instance, they may be:
Unable to get vaccinated due to medical or religious reasons
Vaccinated and immunocompromised
Vaccinated and living with unvaccinated children or family members
Vaccinated and uncomfortable being unmasked in large gatherings
Vaccinated and recently returned from travel
Vaccinated and recently exposed to someone with COVID-19
Avoid making assumptions about the vaccination status of others and respect individual choices to mask.
View the full message, including frequently asked questions about vaccines and face coverings, on the human resources communications website.
Recent Posts
September 23, 2021

September 23, 2021

September 23, 2021