This message is shared on behalf of 88.5 WFDD. 
88.5 WFDD, the public radio station licensed to Wake Forest University, received two first-place awards in the Student Division of the 2021 Public Media Journalists Association (PMJA) Annual Awards Competition for projects created by students participating in Radio 101, an initiative of WFDD's Hive® Education Program.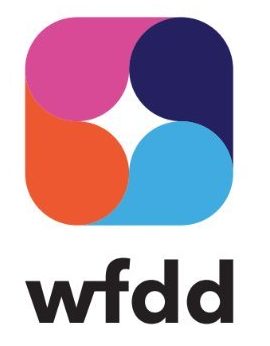 WFDD won first place in PMJA's Student Multi-Media Presentation category for "School, Interrupted," a four-part series that explored school violence from students' perspectives. The series culminated in a live Town Hall for Teens, where students, parents and school administrators gathered to hear students share their stories and brainstorm positive solutions. The series also included opportunities to continue the conversation online.
The station was also recognized for the "School, Interrupted" series episode, "What It's Like for Us Every Day." In this feature, three students shared a raw, honest conversation about their experiences as African American students in a society reckoning with issues of race and inequality.
"When you hear about topics like these on the news, it's usually through the lens of academics and experts," said Radio 101 instructor and Hive® Program Manager Gabriel Maisonnave. "While those views are extremely important and valid, they are also, more often than not, far removed from the issue at hand. 'School, Interrupted' flipped the script. Those who experience school violence every day were the ones front and center of the conversation. This is the reason WFDD's Hive® exists: to provide students with a platform where the stories are not just about them but by them."
WFDD's education program began with Radio Camp in 2010 and Radio 101 in 2011. The program has grown exponentially since its launch and was recently given the umbrella name Hive®, encompassing all program initiatives. These include Radio Camp; Radio Camp for Grown-Ups; and Radio 101, a program that features both an after-school offering and a for-credit course at R. J. Reynolds High School, as well as pocket editions at other institutions across the WFDD listening area.
The 2021 PMJA Annual Awards Competition recognizes stories produced and aired during 2020. In addition to the awards in the Student Division, WFDD also received three second-place awards in the COVID-19 Feature, Newscast and Spot News categories.
Visit the WFDD "School, Interrupted" webpage to hear all of the student features and to watch a video from the Town Hall for Teens.
Recent Posts
July 29, 2021

July 29, 2021

July 26, 2021