COVID-19 Update
As announced, beginning May 1 University gate access will return to normal operations. Those who requested an exemption from the SneezSafe daily wellness screening will have their Deacon OneCard access automatically reinstated May 1. Faculty and staff should continue to monitor their health daily and utilize SneezSafe when they need help determining whether they should proceed to campus.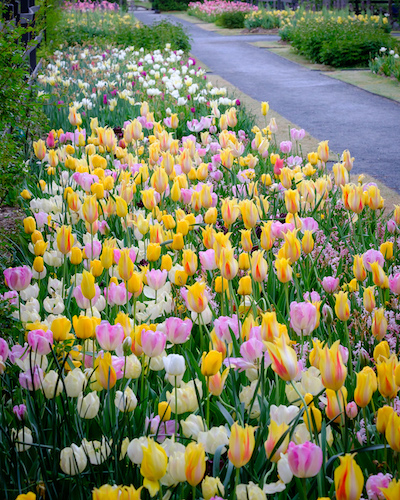 Campus Redensification
As we near the end of the semester and plan for in-person classes this fall, colleagues who are still working remotely may have questions about their return to on-site work. Colleagues should expect the summer to be a transitional period during which leaders will engage teams and individuals in conversations about staffing plans that prioritize student- and employee-facing interactions. To aid in this process, we have developed these Campus Redensification Guidelines to help managers initiate these conversations.
With commencement less than three weeks away, now is a time to celebrate the numerous accomplishments of our campus community. Colleagues can anticipate receiving an update the week following commencement with additional redensification guidance, 2021-2022 Paid Time Off (PTO) carryover plans, and revised COVID-19 policies. We appreciate your patience as we continue to refine the University's plans for the fall.
Weekly Wellbeing Tip: Email Timing
Intentional work correspondence can have a big impact on employee morale. Teams can strengthen and respect work-life balance by discussing what email best practices their teams should adhere to. Consider scheduling emails to send during work hours only and turning off notifications during non-working hours.
Read more » Harvard Business Review
Telehealth & Behavioral Health Services
MDLive offers telehealth and behavioral health options through the University's BlueCross BlueShield medical plan. These secure video consults, at a $10 copay, are a good option for minor health issues when you cannot see your regular doctor. Registration is required.
Learn more » members.mdlive.com
Reynolda Roundabout Stroller Tours: April 30 & May 1
Parents and caregivers are invited to bring their young learners (0-3 yrs) in a stroller, front carrier, or backpack for a walking tour of the Reynolda grounds.
Register » reynoldahouse.org
Faculty Tea: May 4
Hosted by the Center for the Advancement of Teaching, faculty are invited to this online social to connect with colleagues and discuss the semester.
Register » events.wfu.edu
Face to Face Speaker Forum: May 4
Join this virtual event with Yo-Yo Ma, multiple Grammy Award-winning cellist, cultural ambassador, and United Nations Messenger of Peace. The event is free for WFU faculty and staff.
Register » go.wfu.edu/yoyoma
ResilientWake Skillshare: May 5
Join the Office of Wellbeing to discuss resilience, practice trauma-informed mind-body skills, and explore intentional and game-changing perspectives.
Register » pdc.wfu.edu
Champions of Change
ICYMI: Last week, the Office of Sustainability celebrated the eighth annual Campus Sustainability Awards, recognizing faculty, staff, and student Champions of Change.
Read more » sustainability.wfu.edu
Recent Posts
December 7, 2021

December 3, 2021

December 3, 2021