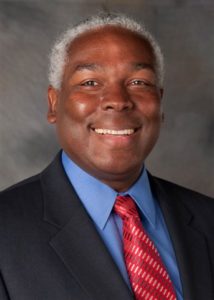 After serving several months as Wake Forest's interim emergency services manager, Chauncey Bowers was selected, recently, as the University's new emergency services manager.  Bowers was chosen following a national search by Wake Forest.
"Chauncey adds tremendous experience to our crisis management team," said University Police Chief Regina Lawson. "With his strong leadership skills and innovative ideas, Chauncey will assist Wake Forest in advancing campus emergency preparedness to the next level."
Bowers' professional background includes a 21-year career with the Prince George's County, Md., Fire/EMS Department, in addition to significant interaction with law enforcement, emergency management, news media and public works agencies.
After moving to North Carolina, Bowers served as executive director of security and emergency management at Central Piedmont Community College.  He has also been a consultant with a wide range of clients on developing emergency plans and procedures, designing and conducting exercises of plans, and more.
Last August, Bowers came to Wake Forest as interim emergency services manager after the University's first emergency manager, August Vernon, was named as director of the Winston-Salem/Forsyth County Office of Emergency Management.
Bowers was chosen in November as the University's emergency services manager.  In that role, he leads and coordinates emergency management responses and programs.  He is responsible for all aspects of emergency management and planning to include: training, mitigation, preparedness, response and recovery.