Main Content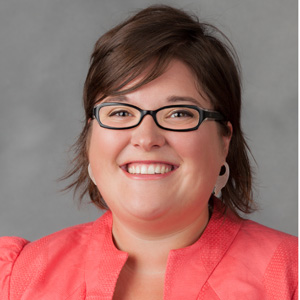 Shelley Sizemore has been promoted to director of academic programs and community engaged research in the University's Pro Humanitate Institute (PHI).
Sizemore, who joined the Wake Forest staff in 1999, previously was the institute's associate director of advocacy programs and civic education.
In her new role, "Sizemore will design and manage PHI's innovative new efforts to engage faculty, community, and student researchers to effect meaningful and measurable change throughout our community," the institute announced.
Her new responsibilities include overseeing the Summer Nonprofit Immersion Program, the PHI Fellows programs and all aspects of academic community engagement.
"She has a long and recognized record of social justice engagement on this campus and in this community," the institute announced.
When Sizemore first joined the University's staff, she was coordinator of Campus Kitchen.
She received bachelor's and master's degrees in communication at Wake Forest.  She is pursuing a doctorate in education and cultural studies at the University of North Carolina at Greensboro.
Recent Posts
May 22, 2020

May 20, 2020

May 19, 2020