Main Content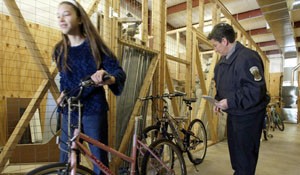 All bicycles must be registered at Wake Forest University, just as motor vehicles are. Bicycles can be registered for free at the Parking & Transportation Office or online. The make, model, and serial number of a bicycle will be needed before beginning the process.
Registration helps in recovery efforts of stolen property and is the only way University staff can contact a bicycle owner to determine whether or not a bicycle has been abandoned.
Register bicycles by midnight on June 21 for a chance to win a $50 Ken's Bike Shop gift card.
Recent Posts
June 3, 2020

June 2, 2020

June 2, 2020