Main Content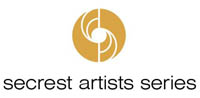 A message from Professor of English Scott Klein
As the artistic director of the Secrest Artists Series, I'd like to welcome you to the 2014-15 season. The Series is committed to presenting nationally and internationally known performing artists to our University and to our larger community.
Admission for faculty, staff, and students is free: this makes the Secrest Series unique among U.S. University arts series.
There is no need to request season tickets in advance. Faculty, staff and retirees, along with one guest, will be admitted to performances upon presentation of a valid Wake Forest ID. Additional tickets for events are available at community prices, which are posted on our website.
We hope that you will come to the outstanding events we've scheduled this year, and also urge your students to attend. Please emphasize to students that these events are free for them, and that they bring to campus some of the best in world arts and entertainment. I'll particularly note that our season opener—the brilliant musical-comedy improvisation group "Broadway's Next Hit Musical"—a co-production with Student Life and IPLACe—will be giving two (entirely different!) performances, including a student-friendly late show at 9:30.
Check out the Secrest Series website for further details about this year's performances and our pre-concert talks. There's even a student blog. This season's events are:
Broadway's Next Hit Musical
A fully improvised, interactive, musical comedy show in two performances
Thursday, Sept. 11, 2014
7:30 and 9:30 PM | Brendle Recital Hall
Sweet Honey in the Rock
An all-female, a cappella ensemble rooted in African American culture and history
Thursday, Oct. 9 | 7:30 PM | Wait Chapel
Quatuor Ebene
The award-winning, wildly dynamic, string quartet from France
Tuesday, Nov. 11 | 7:30 PM | Brendle Recital Hall
Orquesta Sinfonica de Estado de Mexico
The Symphony Orchestra of the State of Mexico founded in 1971
Wednesday, Jan. 28 | 7:30 PM | Wait Chapel
Benjamin Grosvenor
A young, internationally recognized solo pianist from Great Britain
Thursday, Feb. 26 | 7:30 PM | Brendle Recital Hall
Alisa Weilerstein and Inon Barnatan
A powerhouse cello and piano duo
Thursday, April 16 | 7:30 PM | Brendle Recital Hall
Recent Posts
May 22, 2020

May 20, 2020

May 19, 2020