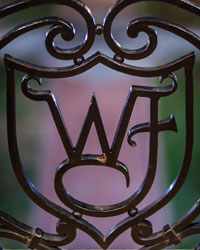 A message from Vice President for Campus Life Penny Rue and Assistant Provost for Diversity and Inclusion Barbee Oakes
Dear Students, Faculty and Staff:
The Office of Campus Life and the Office of Diversity and Inclusion are excited to begin the 2014-2015 academic year at Wake Forest. As students, faculty, and staff prepare for the fall semester, each of us must unconditionally renew our commitment to creating an inclusive environment for every member of our community.
This pledge is critically important as Wake Forest continues to build a diverse and global campus. Consider that:
Diversity in the undergraduate population has increased by 32 percent since 2008.
Twenty four percent of the class of 2013 came from traditionally underrepresented backgrounds.
Ten percent of our incoming 2014 undergraduate class are international students representing 28 countries.
Our student body is now more diverse than ever; racially, ethnically, culturally, religiously, socio-economically and more.
 Consistent with Wake Forest's commitment to creating a safe and inclusive environment, University Police, along with the Office of Campus Life and Office of Diversity and Inclusion, spent this summer reviewing concerns expressed by students related to perceived racial bias on campus and event management practices at parties held in the Barn and Reynolds Gym.
University Police engaged independent consultants to conduct an examination of these concerns. The consultants reviewed police records, analyzed arrest data, and interviewed dozens of students, as well as University employees. The results of the consultants review included recommendations to:
Improve the cultural awareness and sensitivity of our university police department and campus community;
Increase the timeliness of complaint investigations;
Enhance University Police and Community Relations; and
Evaluate risk management practices at NPHC events and lounge parties.
The report can be found at http://go.wfu.edu/biasreport.
Among our early action steps, we created a tool to report incidents of bias. The Report Bias website offers an effective way for students, faculty, and staff to bring an incident – suffered or witnessed – to the attention of University administrators.
The Bias Incident Review Group, led by the dean of students, Adam Goldstein, and the assistant provost for diversity and inclusion will review all submitted reports of bias. Upon review of each incident, the group will assemble a team to support individuals involved and help take steps toward resolution. These steps may include strategies for addressing environmental factors that would reduce the likelihood of future incidents. Special training for the Bias Incident Response Team and key stakeholders is being planned as well as general community information sessions.
Additionally, a social event management working group has been active this summer developing a plan for evaluating risks associated with student events where more than 200 people are expected to attend. This approach defines a richer partnership between students and staff regarding event and risk management.
In collaboration with the Office of Diversity and Inclusion, University Police and other Campus Life partners will participate in additional training by Cook Ross, a nationally known consulting firm, to raise awareness of unconscious bias. In addition, we plan to host the first collegiate "Trust Talks" program in partnership with the City of Winston-Salem Human Relations Commission. Trust Talks: Human Relations Approach to Police and Community Dialogue is based on programs utilized in other communities in the United States that have proven to be successful in breaking down barriers and improving communication between the police and the communities they serve. This Trust Talks program will be a three-hour facilitated session with University Police, the Winston-Salem Police Department, and guests from the five other colleges and universities located in Winston-Salem.
The entire campus will also be encouraged to participate in existing cultural competence education programming, which include the GateKeepers Workshop Series, Safe Zone Training, and other training and development opportunities offered throughout our community. To learn more about upcoming workshops and training, visit pdc.wfu.edu.
As a liberal arts institution, Wake Forest's purpose is to facilitate academic diversity by maintaining an atmosphere of mutual respect and intellectual pluralism. Every one of us in the Wake Forest community has a vital role in building an inclusive environment in which to learn, work and play.
We look forward to working with the members of our community to "wed knowledge, experiences, and service that lift the human spirit" — words that President Hatch describes as the heart of our motto, Pro Humanitate, and our University's commitment to diversity and inclusion.
Recent Posts
March 25, 2023

March 23, 2023

March 23, 2023