Main Content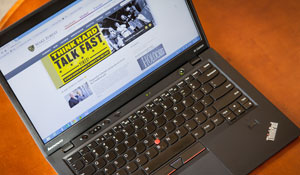 A message from Wake Forest University Information Systems
You may have heard of a recently discovered security issue called Heartbleed. The Heartbleed vulnerability has been a major topic in the news and many questions are being asked.
What is Heartbleed?
Heartbleed is a worldwide Internet issue. This vulnerability affects OpenSSL, a technology that Internet websites use to secure information.
How has Wake Forest addressed this issue?
Since April 8, 2014, Wake Forest University Information Systems has assessed the University network to determine what computing services may be impacted by Heartbleed. Patches have been applied as needed. The Information Systems teams continue to monitor for any additional information that may be provided from experts and are continuing to monitor our websites.
How does this impact me?
The potential impact of this vulnerability is widespread. If you have concerns regarding your personal website account passwords, we recommend that you look for information on the individual organization's website or contact their customer service directly.
More information is available on Mashable, "The Heartbleed Hit List: The Passwords You Need to Change Right Now."
What will I have to do?
Wake Forest University Information Systems will contact you if any further actions are required to safeguard your Wake Forest user account.
Recent Posts
May 22, 2020

May 20, 2020

May 19, 2020