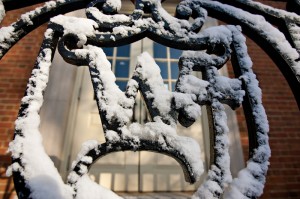 Because of weather conditions, the Reynolda Campus will be closed all day today, Tuesday, January 11.
The College Bookstore/Textbook Department also will be closed today. Students are encouraged to shop for their textbooks online through WIN/Virtual Campus and Course Materials. The Bookstore/Textbook Department will be open until 8 p.m. on Wednesday and Thursday nights.
Visit the Wake Forest homepage at http://www.wfu.edu/ for hours for the rest of the week.