Main Content
Wake Forest officials learned, recently, that the Winston-Salem Transit Authority (WSTA) will begin providing bus transportation on campus again.
The WSTA's Route 90 will serve the campus on Monday through Friday, starting March 27.  Details are available at the WSTA website.   Questions regarding WSTA service and schedules should be directed to the WSTA.
The bus stop location on campus will be the bus shelter next to Parking Lot W1 near the Worrell Professional Center.
The WSTA stopped picking up or delivering passengers to and from the interior of campus in January, as part of a system-wide overhaul of the WSTA route structure.
Bus riders and University officials asked the WSTA to reconsider the decision to end service on campus.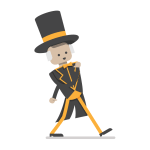 Load More