This announcement was emailed to faculty and staff on Feb. 21:
We are saddened to announce that Wayne King, associate professor emeritus of journalism, died Feb. 17.
A memorial service will be held April 1 at 11 a.m. at the Vintage Rose Chapel in Pilot Mountain.  An obituary is expected to appear in the Winston-Salem Journal later this month.
Mr. King joined Wake Forest's faculty in 1993.  He retired in 2011.
We grieve Mr. King's death and extend our condolences to his family and friends, as well as those at Wake Forest who had the opportunity to know him.
Wake Forest offers support and counseling services for all students, faculty and staff.  The Counseling Center may be reached at 336-758-5273, the Chaplain's Office at 336-758-5210.  For faculty and staff, there is also the Employee Assistance Program at 336-716-5493.
Wake Forest Communications and External Relations
Nine professors — in art, counseling, divinity, economics, history, religion, journalism, classical languages and East Asian languages — are retiring this year, after leaving an indelible mark on generations of students dating back to the 1970s. Read more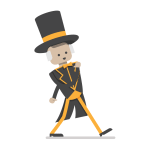 Load More