Main Content
On behalf of the Wake Forest University Police Department, Police Chief Regina Lawson received the Community Connections Award from LiveSafe, which produces an app for mobile devices intended to help colleges and universities, school systems and corporations bolster security efforts.  Wake Forest began using the LiveSafe app last fall and has encouraged students, faculty and staff to download it as part of the University's comprehensive safety and security measures.
The award was presented, recently, during the national convention of the International Association of Campus Law Enforcement Administrators (IACLEA) in Phoenix.  The University Police Department was recognized, in part, for its longstanding success in establishing strong connections with the Winston-Salem community, including local organizations.
Lawson, who joined the University Police Department in 1989, has served as police chief since 1993.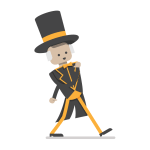 Load More