Main Content
K. Wayne Smith ('60), a political and economic strategist, businessman, professor, community leader and Wake Forest University Trustee, died on October 13, 2020, in Newton. He was 82.
Smith was named to the University's board of trustees in 1991 and named a Life Trustee in 2010. He was chair of the board from 2007 to 2009 and chair of the Presidential Search Committee that hired Nathan O. Hatch in 2005. He also served on the trustee's Health Affairs Committee and helped integrate Health Sciences and the North Carolina Baptist Hospital. He received Wake Forest's Distinguished Alumni Award in 1973 and the Medallion of Merit, the University's highest award for service, in 2011.
"Wake Forest was a university that took a chance on me when I was a very young man," Smith once said of his allegiance to Wake Forest. "It allowed me to have a few more windows on the world than I would have had and gave me a system of values that have stood me in good stead."
Smith is survived by his wife of nearly 62 years, Audrey, and their son, Stuart.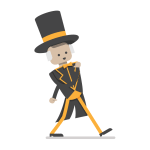 Load More