Main Content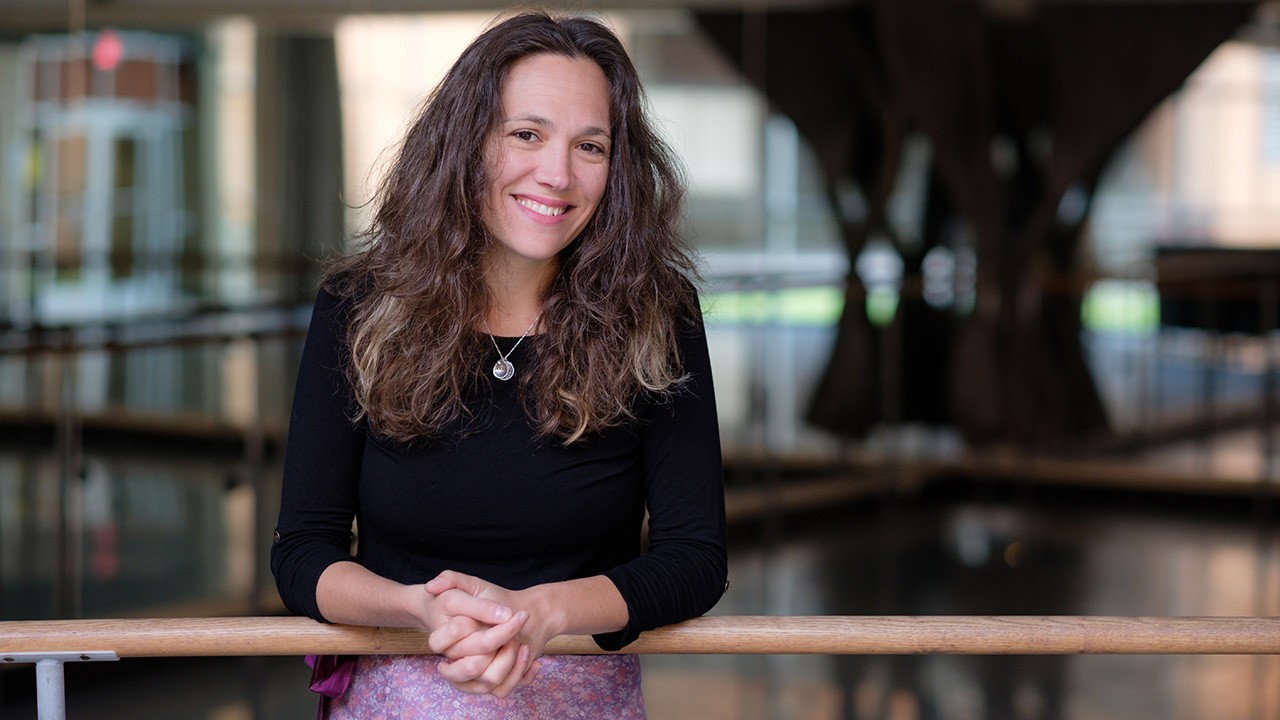 Associate Professor of Dance and Associate Provost for Arts and Interdisciplinary Initiatives Christina Soriano has been named a 2018 Influencer in Aging by Next Avenue.
Soriano is one of 12 individuals recognized for their tireless work, passion and mission to unleash the potential power of older adults.
Soriano is the founder of IMPROVment ®, a program focused on physical and mental fitness for those with neurodegenerative diseases. Since 2012, she has led free weekly community dance classes in Winston-Salem for people living with Parkinson's disease and Alzheimer's disease.
Along with Christina Hugenschmidt, an assistant professor of gerontology and geriatric medicine at Wake Forest University Baptist Medical Center, Soriano recently received a $1.5 million grant from the National Institutes of Health for a three-year clinical trial focused on improvisational dance. The goal is to learn how dance affects different body systems and to determine whether the movement aspect or the social engagement aspect — or both — affect quality of life in people with dementia.
"Shy of becoming a parent, this has been the most meaningful experience of my life. It all began with an invitation to do something I didn't know anything about, but I want to continue doing this work, bringing it out there to others," Soriano said.
Read more in this Q&A at Next Avenue.
Next Avenue is a national journalism service for America's older population.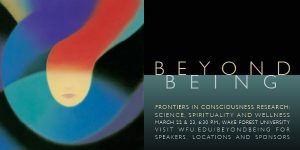 Leading researchers in the fields of perceptual studies and neurobiology will explore the latest scientific findings on consciousness and near-death experiences at a two-day conference March 22-23 hosted by Wake Forest University and Wake Forest Baptist Medical Center.
"Beyond Being: Frontiers in Consciousness Research: Science, Spirituality, and Wellness," will bring scientists and thought leaders together to address the profound long-term impacts of these experiences and discuss the emerging research into a post-mortem existence.
This conference, which is free and open to the public, is designed for practitioners and others interested in the intersection of contemplative sciences, spirituality, and wellness, as well as the powerful effects of mindfulness meditation and other cognitive approaches in pain management, healing and related outcomes.
The conference will be live streamed at beyondbeing.wfu.edu. Additional information about the conference, panelists and sponsors is also available on the website.
More details available here.
Twelve seniors will remain in the Wake Forest campus community following graduation in May as Wake Forest Fellows.  They will work in offices across campus, including the President's Office, the Pro Humanitate Institute, the Z. Smith Reynolds Library and the Office of Personal and Career Development.
Since 2008, the Wake Forest Fellows program has provided exceptional Wake Forest college graduates with the opportunity to work in higher education administration for a year. Each fellow will serve as a full-time Wake Forest employee, starting this summer.  In addition to working with top administrators in a particular department, the fellows will participate in leadership activities and interact with faculty, staff and students to learn about the inner workings of higher education.
"We're welcoming a class of Fellows that has excelled across the campus in academics, in service, and in leadership," said Marybeth Wallace, special assistant to President Nathan O. Hatch.  "We can't wait to feel all of that youthful energy in our offices."
This group also represents the first time that fellowships have been arranged for Reynolda House Museum of American Art, the Pro Humanitate Institute and Wake Downtown: Biomedical Sciences and Engineering.
The Wake Forest Fellows for 2016-17 are:
Olivia Clark: Reynolda House (Ellicott City, Md.), History/minor, Italian
Kent Garrett: Information Systems (Noblesville, Ind.), Sociology/minors, Journalism and Entrepreneurship
Brian Hart: Dean of the College (Oxford, N.C), Politics and International Affairs
Millicent Hennessey: President's Office (New York, N.Y.), Chinese Language and Culture
Sarah Hoyle: Personal and Career Development (Clemmons, N.C.), Politics and International Affairs
Kylie Kinder: START Gallery (Oak Park, Calif.), Art History and Psychology
Alexa King: Campus Life (Dallas, Texas), Psychology/minor, Health and Human Services
Sophia (Sophie) Leveque: Z. Smith Reynolds Library (Newport Beach, Calif.), Communication and English
Alexa King: Campus Life (Dallas, Texas), Psychology/minor, Health and Human Services
Aishwarya (Ash) Nagar: Wake Downtown/Biomedical Sciences and Engineering (New Delhi, India), Biology/minors, Religion, Neuroscience, Philosophy
Chanel Shulman: Wake Forest University Baptist Medical Center (Myrtle Beach, S.C.), Psychology and Economics
Terry (T.J.) Smith: Provost's Office (Greensboro, N.C.), Politics and International Studies
Camry Wilborn: Pro Humanitate Institute (Winston-Salem, N.C.), Politics and International Studies and Women's Gender and Sexuality Studies/minor, Communication
"My selection as a fellow means that I have been given a tremendous opportunity to continue to learn and grow while simultaneously giving back to the institution I have to come to love," said T.J. Smith.  "I have the chance to be mentored by a cadre of esteemed leaders in what will be the developmental opportunity of a lifetime."
As a fellow, Smith said, he expects "to gain a new insight and perspective into how the strategic direction and inner mechanics of the University come together to move our community forward."
Alumni of the Wake Forest Fellows program have pursued careers in law, medicine, public policy and more. Several have since received prestigious academic awards such as Rhodes and Fulbright scholarships.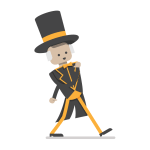 Load More