Main Content
This announcement was emailed to staff on May 29 by Wake Forest Communications and External Relations: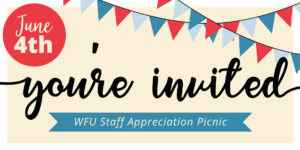 A special picnic in appreciation of Wake Forest staff will be held June 4 on Manchester Plaza.
Free to all part-time and full-time University staff, the picnic will be held from 11 a.m. to 2 p.m. Executive Vice President Hof Milam will speak at noon.
Organized annually by the Staff Advisory Council (SAC), the staff appreciation picnic offers food, outdoor games and more.
Food served at the picnic will include salads, hamburgers, hot dogs, veggie burgers, baked beans, potato salad, ice cream, cookies, brownies and iced tea.
Games will include Frisbee slam, cornhole, giant chess, Rollors (similar to bocce), Jenga and others.
Staff members will be invited to enter a drawing for giveaways during the event.
As part of the SAC's commitment to Pro Humanitate, donations for the Ronald McDonald House will be accepted during the picnic.  Collection tables will be decorated with yellow and red balloons.
Those wanting to donate are asked to bring an item from the House's wish list, such as tissues, Ziploc bags, paper towels, Clorox wipes, preemie and newborn diapers and gas gift cards.  Please avoid items that require refrigeration.
Donations may also be made from 8 to 9 a.m. that day at three campus locations:
–Staff entering campus at the Reynold Road entrance will find a donation location at the corner of Wake Forest Road and the Scales Fine Arts service entrance.
–Staff entering campus at the University Parkway entrance will find a donation location at the top of Parking Lot N, next to Hearn Plaza between Kitchin and Poteat residence halls.
–Staff entering campus at the Polo Road entrance will find a donation location in Parking Lot W1 across from Alumni Hall.
Picnic shuttles will operate from 10:30 a.m. to 3 p.m. on a continuous loop from the following locations:
–Graylyn (behind the Manor House)
–Reynolda House (north end of Lot B nearest Reynolda House)
–Reynolda Gardens/Village (between the Gardens Boutique and Aeracura Salon)
–University Corporate Center (front of building)
–Bridger Field House (near ticket office)
–LJVM Coliseum (front of the building)
–Wake Downtown (front of the IQ Building on Vine Street)
–Human Resources House (back of the building)
For more information, visit the SAC webpage.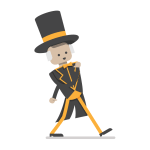 Load More