Main Content
This announcement was e-mailed to faculty and staff on Sept. 25 by Wake Forest Communications and External Relations:
We are saddened to announce that Robert M. Helm, Worrell Professor Emeritus of Philosophy, died Sept. 25.
Information about a service for Dr. Helm is not available at this time.  When a service is announced, information will be provided on the Inside WFU web site.  An obituary in the Winston-Salem Journal is also planned.
Dr. Helm joined Wake Forest's faculty in 1940.  After serving in the U.S. Army in World War II, he returned to Wake Forest. He retired in 2002.
In addition to his extensive career as a philosophy professor at Wake Forest, he is also known as the "father" of the Wake Forest Army ROTC program.  Dr. Helm is recognized for proposing the establishment of the ROTC program and serving for years as faculty coordinator and chairman of the ROTC committee while serving in the Army Reserve.
We grieve Dr. Helm's death and extend our condolences to his family and friends, as well as those at Wake Forest who had the opportunity to know him.
Wake Forest offers support and counseling services for all students, faculty and staff.  The Counseling Center may be reached at 336-758-5273, the Chaplain's Office at 336-758-5210.  For faculty and staff, there is also the Employee Assistance Program at 336-716-5493.
On Sept. 11, members of the Wake Forest, Winston-Salem State University and Salem College communities joined with local first responders and others to climb 2, 997 stairs at BB&T Field in remembrance 9/11 and those who died, were injured and suffered in other ways as a result of the attack.
Photos of the event that began early in the morning are available here.  A video can be seen here.
Participants included a large number of people, including members of the Army ROTC and military science departments at Wake Forest, Winston-Salem State University and Salem College.  Other students, as well as faculty and staff members, participated.  Numerous first responders from the Winston-Salem community took part, including Winston-Salem Fire Department firefighters.
At 12:15 p.m. on Sept. 11, Wake Forest held a multi-faith moment of remembrance to honor the lives lost and pray for survivors who were greatly affected by the 9/11 terrorist attacks. The program was sponsored by the Office of the Chaplain.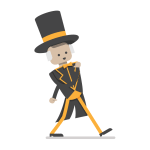 Load More