See a list of staff milestones for July 2015. (The wrong list was posted earlier, briefly.)
Faculty and staff helped the Wake Forest community "Hit the Bricks" hard this year, joining with students to run 25,396 laps around Hearn Plaza and to raise close to $30,000 for cancer research and the Brian Piccolo Cancer Fund.
Overall, more than 950 students, faculty and staff participated. Click to view a photo gallery »
The top five teams in the faculty/staff division were:
Crusaders: Charlene Buckley, Kevin Cox, Ryan Scholl, T.J. Peele, Sean Daly, Keaton Lee, Phil May, James Buckley, Kevin M. Smith, Rachel Cook
Provost Elite: Susan Edwards, Angela Masarise, Lori Messer, Deborah Snyder, John Champlin, Andrea Ellis, Tomma Gustafero, Melissa Clodfelter, Pam Moser, Brenda Knox
Center for International Studies: Jessica Francis, Steve Duke, Mike Tyson, David Taylor, Vini Sharma, Andrew Smith, Sandra McMullen, Elizabeth Miller
ZSR Library: Susan Smith, Rebecca Petersen, Mary Beth Lock, Joy Gambill, Hu Womack, Peter Romanov, Travis Manning, Patrick Ferrell, Craig Fansler, Derrik Hiatt
Residence Life & Housing: Ashley Jones, Andrew Imboden, Frank Shelton, Matt Clifford, Greg Moreau, Lisa Harris, Denise Willard, Donna McGalliard, Stephanie Ganser, Heath Greene
"Hit the Bricks" is part of a series of student-run events and activities to honor the former Chicago Bears running back, Brian Piccolo, who attended Wake Forest in the 1960s. The 1971 film, "Brian's Song," was based on the real-life relationship between teammates Brian Piccolo and Gale Sayers and the bond established when Piccolo discovers he is dying of cancer at the age of 26.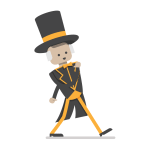 Load More