Main Content
After leading the University Registrar's Office for nearly a decade, Harold Pace will retire this coming fall.
Pace joined Wake Forest in July 2011 as University Registrar and Assistant Provost for Academic Administration. He will retire from that position on Oct. 1.  Said Provost Rogan Kersh, "Harold Pace has truly been Wake Forest's indispensable figure–working closely with faculty, staff colleagues in seemingly every corner of our campus, and students to ensure not only that the vital operations of the Registrar's Office are carried out expertly, but also that our university itself thrives.  From first-year students' initial registration through our University Commencement, Harold has reshaped for the better every aspect of our students' experience, across the College and our graduate/professional schools.  I'm still trying to imagine our community without him at the absolute center."
Pace and his wife, Cathy, look forward to remaining in Winston-Salem after his retirement.
"Cathy and I plan to stay here in Winston Salem where our daughter, Leann, and our two grandkids live," Pace said.  Leann Pace is an assistant teaching professor in the Department for the Study of Religions.
"Cathy and Leann tell me that just getting the grandkids to all of their school and after-school events will provide me with the necessary transition job," he joked, but added, "I am still considering what I want to do in this upcoming life change."
In his remaining months in the University Registrar's Office, he will stay focused on the overarching priority he has held from the start—helping faculty and students administratively so that they can stay on track with their academic priorities.
"I have always held that administrative tasks required of students and faculty by the registrar, such as reporting grades, registering for classes, keeping up with degree progress, class lists and more should be easily accomplished, so that the core work of the University—learning, research, and teaching—is not shortchanged," Pace said.
Pace arrived at Wake Forest with lengthy and wide-ranging experience as a registrar.  "I came to Wake in 2011 after being the University Registrar at two other institutions, Notre Dame and Louisiana Tech, for a total of 29 years," Pace said.  Earlier in his career, he worked for ten years in registrar positions at Texas A&M and Lamar University.
He launched his career after earning a bachelor's degree in psychology and a master's in student personnel and guidance.  As his career progressed, he received a doctorate in educational administration.
Looking back on his Wake Forest tenure, Pace said one of his primary jobs "has been to hire a talented academic services staff and work with them to improve academic services, the integrity and security of our records, and the efficiency of the faculty-approved processes."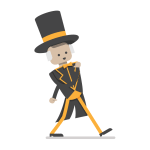 Load More