COVID-19 update
On Monday, the campus community received a message with key COVID-19 updates, including the lifting of some restrictions, a consolidated COVID-19 policy and a faculty and staff vaccine survey. Here are some key takeaways:
Lifting restrictions: All social distancing requirements and limitations on gathering sizes are lifted. Masks are optional for fully vaccinated individuals (except in specific settings). Those who are not vaccinated are expected to continue to wear masks indoors while in the presence of others.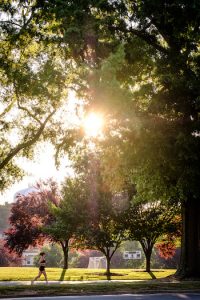 People may continue to wear masks for many reasons, and individual choices should be respected as we navigate this period of transition.
COVID-19 policy: Wake Forest has created a consolidated COVID-19 policy to replace the numerous policies governing University operations. Both the Sick and Care Leave and Vulnerable Employee policies will expire June 30, 2021. Eligible employees may request a medical accommodation using the ADAA Medical Accommodations Form.
Vaccine survey: Earlier today, Human Resources emailed all full- and part-time active faculty and staff with instructions for completing a vaccine survey to indicate their vaccination status, verify vaccination records and/or register their intent to receive a vaccination. Colleagues should complete this survey as soon as possible and before August 2. Read more
A new consolidated University Policy Library website (policy.wfu.edu) has been launched to make Wake Forest administrative policies more accessible to the campus community. All administrative policies and supporting documents from departments within Finance & Administration – which includes Budget & Financial Planning, Environmental Health & Safety, Facilities & Campus Services, Financial Services, Hospitality & Auxiliary Services, Human Resources and Information Systems – can be viewed on this website, as well as on each corresponding departmental webpage.
These administrative policies provide guidance for the everyday activities of the campus community, clarify the University's expectations of its individual members, reduce institutional risk, increase efficiency and support the University's compliance with federal, state and local laws and regulations.
Filters are available to refine your search and if you are unsure of the document name, use the A – Z Index feature to view based on keywords.
Additional policy content will be added over time.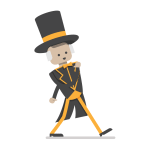 Load More