Main Content
From foreign policy to education policy, Wake Forest University will host "Election 2016: Debating the Issues," a three-day series of forums featuring national and regional experts offering different perspectives on key election issues. Free and open to the public, the sessions will be held Oct. 25, 26, and 27.
"The purpose of the conference is to leave the audience better briefed on key issues now in debate in this election, and better informed about the various candidates' policy positions on these issues," said David Coates, professor of politics and international affairs and one of the organizers of the event.
Conservative and liberal voices are represented on panels moderated by Wake Forest professors. Speakers include members of the Council on Foreign Relations, immigration policy analysts from the Cato Institute and the Center for American Progress, a member of President Obama's economic team, an economics columnist from the American Enterprise Institute, an education policy researcher, leading journalists covering North Carolina politics and a high school teacher.
Two 90-minute moderated panels ending with a question-and-answer session will be held each day beginning in the late afternoon.  All sessions will be held in Pugh Auditorium in Benson University Center on the Wake Forest campus.  The schedule is below.  Additional details are posted on the conference website.
TUESDAY, OCT. 25
 Foreign Policy and National Security
4 – 5:30 p.m.
Moderator: David Coates, politics professor at Wake Forest
Speakers:
Jennifer Harris is a senior fellow at the Council on Foreign Relations and co-author of "War by Other Means: Geoeconomics and Statecraft."  She previously served on the policy planning staff at the U.S. Department of State and was responsible for global markets, geoeconomic issues and energy security. She is a Wake Forest graduate.
Henry Nau, professor at George Washington University, is a Council on Foreign Relations member and author of "Conservative Internationalism: Armed Diplomacy Under Jefferson, Polk, Truman and Reagan." He served on President Ronald Reagan's National Security Council and currently co-directs the U.S.-Japan-South Korea Legislative Exchange Program which organizes semiannual meetings with members of the U.S. Congress, Japanese Diet and Korean National Assembly.
Economic Policy
6:30 – 8 p.m.
Moderators:  Robert Whaples and Todd McFall, Wake Forest economics professors
Speakers:
Jared Bernstein, senior fellow at the Center on Budget and Policy Priorities, served as chief economist and economic advisor to Vice President Joseph Biden from 2009 to 2011, executive director of the White House Task Force on the Middle Class, and a member of President Obama's economic team.
James Pethokoukis is a columnist and blogger at the American Enterprise Institute.  He has previously served as the Washington columnist for Reuters Breakingviews, the opinion and commentary wing of Thomson Reuters and as business editor and columnist for U.S. News & World Report.
Ilesanmi, Simeon O. (Religion), Win-Chiat Lee (Philosophy), & J. Wilson Parker (Law), Eds. The Rule of Law and the Rule of God. Palgrave Macmillan. October 2014.
Lanzoni, Rémi Fournier. (Romance Languages). French Comedy on Screen: A Cinematic History. Palgrave Macmillan. October 2014.
McFall, Todd A. (Economics). The (Peculiar) Economics of NCAA Basketball. Palgrave Macmillan. October 2014.
Mitra, Ananda. (Communication). Digital DNA: Social Networking and You. Rupa Publications. September 2014.
Otteson, James R. (Business). The End of Socialism. Cambridge University Press. October 2014.
Wood, John H. (Economics). Central Banking in a Democracy: The Federal Reserve and its Alternatives (Routledge Explorations in Economic History series). Routledge. October 2014.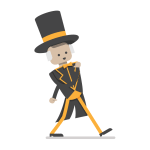 Load More