COVID-19 update
Beginning today, anyone 16 years or older is now eligible to receive a COVID-19 vaccination in North Carolina. You must be at least 18-years-old to receive the Moderna and Johnson & Johnson's Janssen vaccines and at least 16-years-old to receive the Pfizer vaccine.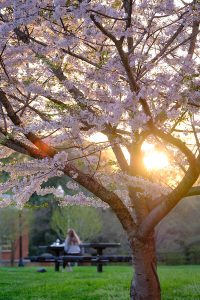 Mass vaccination clinic April 10: A mass vaccination clinic will be held at the Winston-Salem Fairgrounds on April 10, offering Johnson & Johnson's Janssen single-dose vaccine. The University will provide shuttles to the Fairgrounds every 30 minutes starting at 8:30 a.m. and running until 5 p.m. Shuttles will pick up and drop off in front of the ZSR Library. Faculty, staff and students who have not been vaccinated are encouraged to register.
Second dose clinics: Throughout April, the University will be offering second dose clinics for those who received their first vaccine dose at an on-campus clinic in March. If you are scheduled to receive your second dose at an on-campus clinic but are unsure of your appointment date or time, please contact the Faculty and Staff Clinic at 743.223.4217.
ResilientWake: Thursdays in April
Join the Office of Wellbeing for their faculty and staff ResilientWake Workshop, a four-part series to learn how to develop and implement resilience skills into everyday life.
Register » pdc.wfu.edu
TEDxWake: April 10
The 2021 TEDxWake theme is "Spill The Tea," which asks the audience to lean in, open their ears and find inspiration wherever it may land. This hybrid event is open to the general public virtually and to WFU students, faculty, and staff on Manchester plaza and free of charge.
Register » go.wfu.edu/spillthetea
Fit for Business 5K: April 12-18 
The annual Fit for Business 5K will be held virtually this year and benefit the Chaplain's Emergency Fund. Faculty and staff are encouraged to register as your gift of any amount counts toward your race registration.
Register » crowdfund.wfu.edu
New Staff Orientation: April 13
Newly hired University staff are invited to register for New Staff Orientation, which provides important information as you join the Wake Forest community.
Register » pdc.wfu.edu
School of Medicine in Charlotte
ICYMI: Leaders from Atrium Health, Wake Forest Baptist Health and Wake Forest University announced a 20-acre site in midtown Charlotte has been chosen for WFU's second School of Medicine campus.
Read more » news.wfu.edu.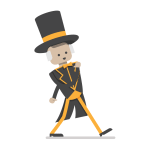 Load More